Movie Review: MANK Starring Gary Oldman, Amanda Seyfried, Charles Dance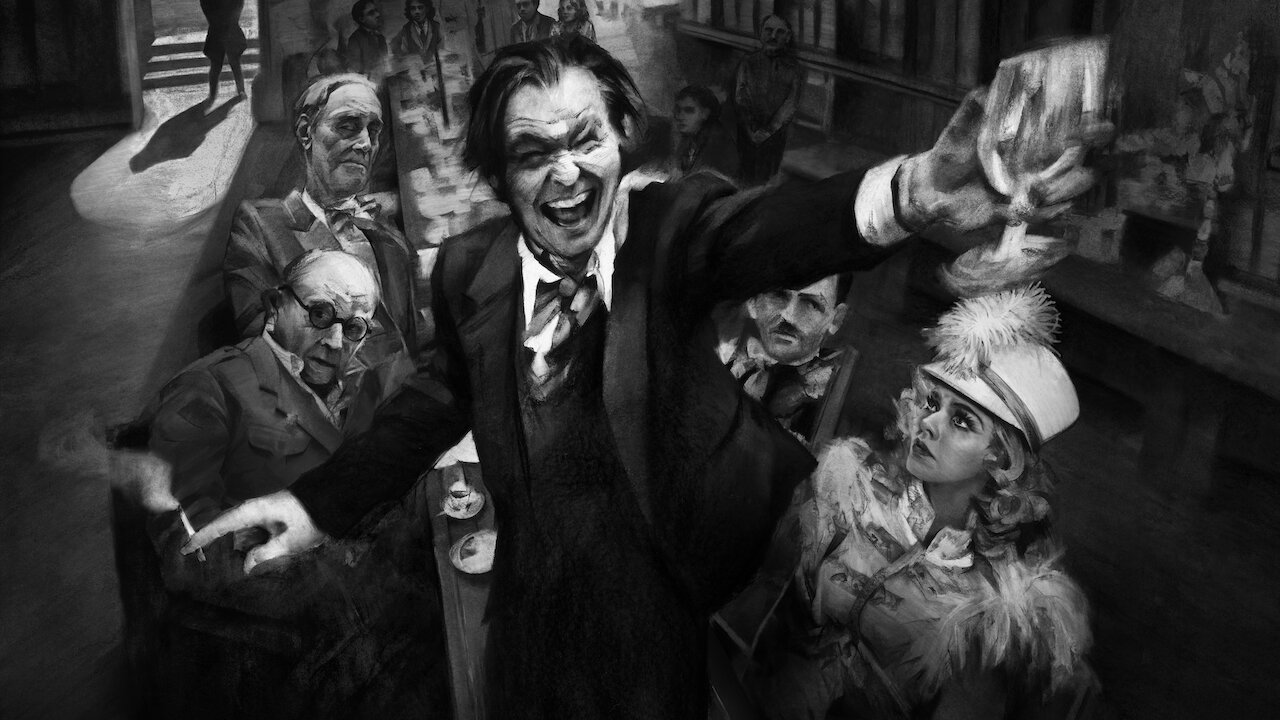 Now streaming on Netflix, director David Fincher brings to life a script written by his late father, Jack Fincher, to tell the story behind the making of one of the greatest films ever made – Citizen Kane.
Mank follows Herman J. Mankiewicz (Gary Oldman) as he navigates the studio system during different points of his life. We see how Mank interacts with actors, directors, writers – all who pretty much adore him as the life of the party. He also rubs elbows with some powerful players, like studio head Louis B. Mayer (Arliss Howard) and newspaper mogul William Randolph Hearst (Charles Dance) – the inspiration for Charles Foster Kane.
Gary Oldman gives a terrific performance as the writer, who few outside of cinefiles would know by name. His brother Joe (Tom Pelphrey), who we see Mank get a job at the studio, is probably more widely known for his Oscar-winning work for All About Eve and A Letter to Three Wives. In any event, it is fascinating to get a peak into what drove the writer, and how he wasn't afraid to speak his mind and stand up for what he believes in. In the end he was probably a little too outspoken for his own good – or at least that of his career. But it any event he had principles, and Oldman's portrayal is riveting from start to finish.
Amanda Seyfried plays Marion Davies, the real-life inspiration for Susan Alexander – Kane's mistress in Citizen Kane. It was a portrayal that ruined the reputation and career of Davies, so it is interesting to see how Mank and her relationship played out before the film's release. A lot of the time-jumps in the film give us insight into parts of Mank's life that inspired his most famous work. But the most interesting parts, and most enjoyable of this film, are the scenes spent between Seyfried and Oldman. Seyfried is fantastic in the role, with a charm and talent that is undeniable. You truly believe their friendship, and it is hard to watch things fall apart around them.
On a technical level, the film is brilliant. Filmed in black and white, it has the look and feel of an old-timey film – down to the cigarette burns in the corner of the screen when the "reel" is ready to change. The sound mixing is terrific, given an effect that makes it sound like it was recorded during the same time period. And even though the picture looks cleaner and more modern than back then, there is a feel that places the film there which is impressive.
Arliss Howard does a great job channeling Louis B. Mayer, the head of MGM. Even though the character does some things that are questionable, the portrayal is hard not to be enamored with. The same goes for Charles Dance, who is always good. I only wish that we got to see more of him as William Randolph Hearst, because what we get is terrific.
While this may be far from what you'd expect from David Fincher, the film is a fantastic love letter to classic Hollywood and one of the best films ever made. It shines a spotlight on Herman J. Mankiewicz that is much needed, allowing the writer to finally come out from under the shadow of Orson Welles. With a pair of captivating performances from Oldman and Seyfried, and a great supporting cast, this is one for the movie buffs.
B+