Movie Review: MALEFICENT: MISTRESS OF EVIL Starring Angelina Jolie, Elle Fanning, Michelle Pfeiffer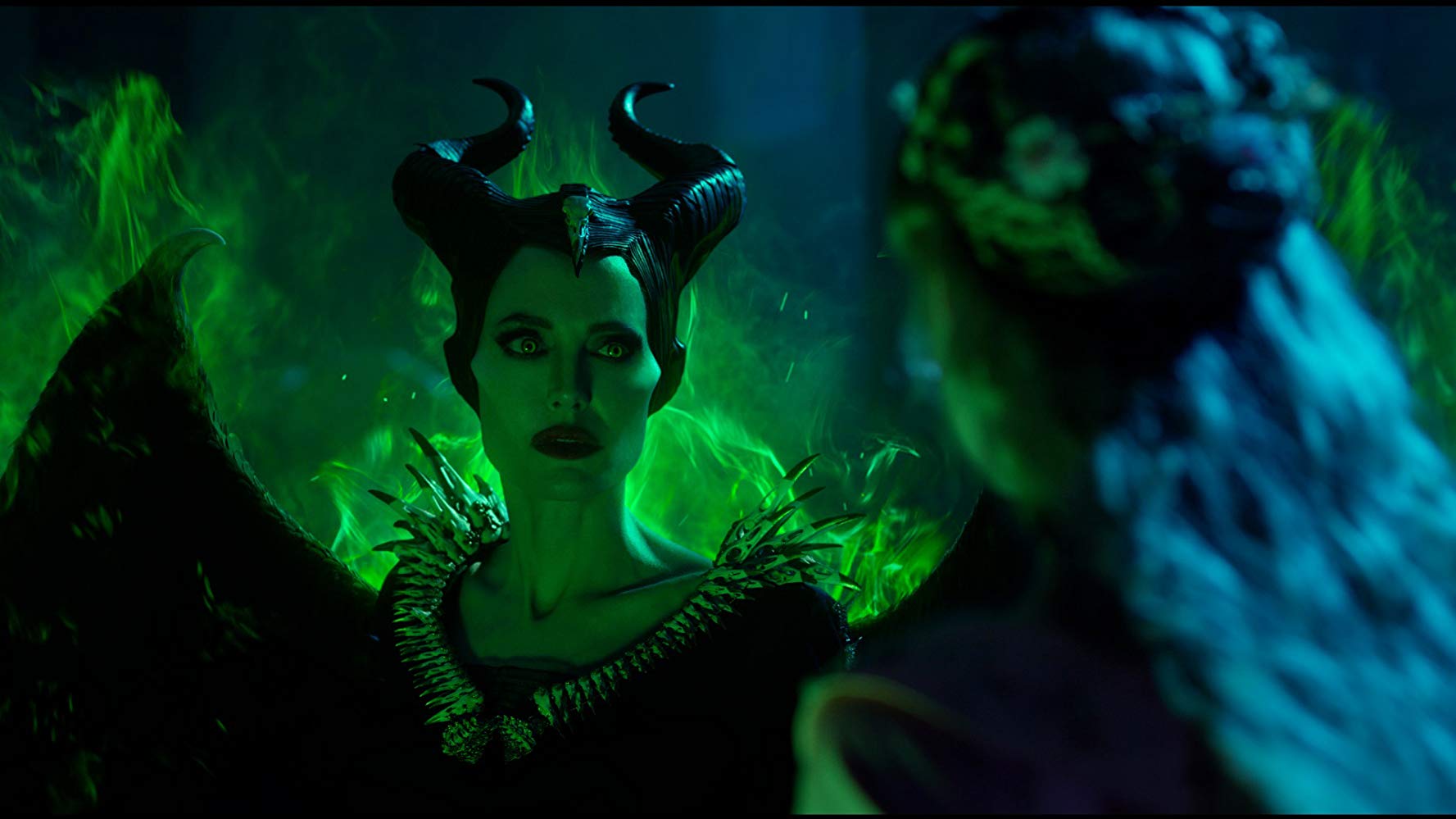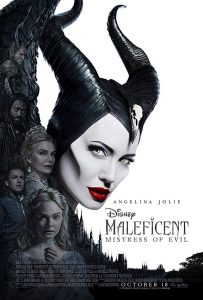 I think it's safe to say that as soon as they saw how much money the original Maleficent raked in, Disney was ready to rubberstamp a sequel. Pulling in over $750 million in 2014, it was a smash hit and audiences seemed to enjoy the more sympathetic take on the typically-reviled antagonist of Sleeping Beauty. 
And so five years later, here we are with the follow-up, Maleficent: Mistress of Evil. Set five years after the first movie, Mistress tries to re-capture the fun and creativity of Maleficent while showing the audience that maybe Maleficent wasn't as bad as we originally thought; unfortunately, they may have gone too far in this direction.
Picking up in the Moors, the film dives right into the heart of the story: the struggle between the residents of the Moors and the humans who reside in their own kingdom. Prince Phillip (Harris Dickinson)  proposes marriage to Queen Aurora (Elle Fanning), creating a sense of unease, as this would unite the two kingdoms, which neither Maleficent nor Phillip's mother (Michelle Pfeiffer) are keen on. When the king (Robert Lindsay) is attacked and lapses into a coma, Maleficent becomes a target of the humans and the peace between the two kingdoms is threatened.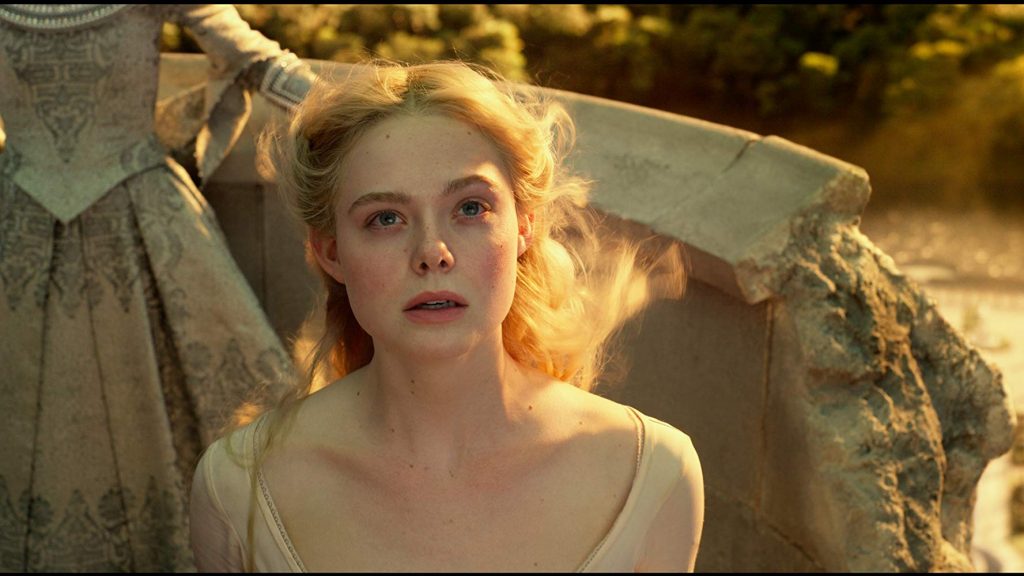 Visually, the film is solid. The film relies heavily on CGI, but for an audience of children, it should suffice. The cast has a tremendous collective of experience, and they do well with what they're given. In addition to the aforementioned cast, Juno Temple and Chiwetel Ejiofor lend their talents and give good enough effort.
Unfortunately, even with a star-studded cast, the film can't hide one major flaw: despite her name (as well as the title of the film), Maleficent herself suffers from a severe lack of, well, being evil. In weaving a background story in which she displays extraordinarily strong maternal instincts, Disney's turned Maleficent into a sympathetic character who's simply looking out for her family.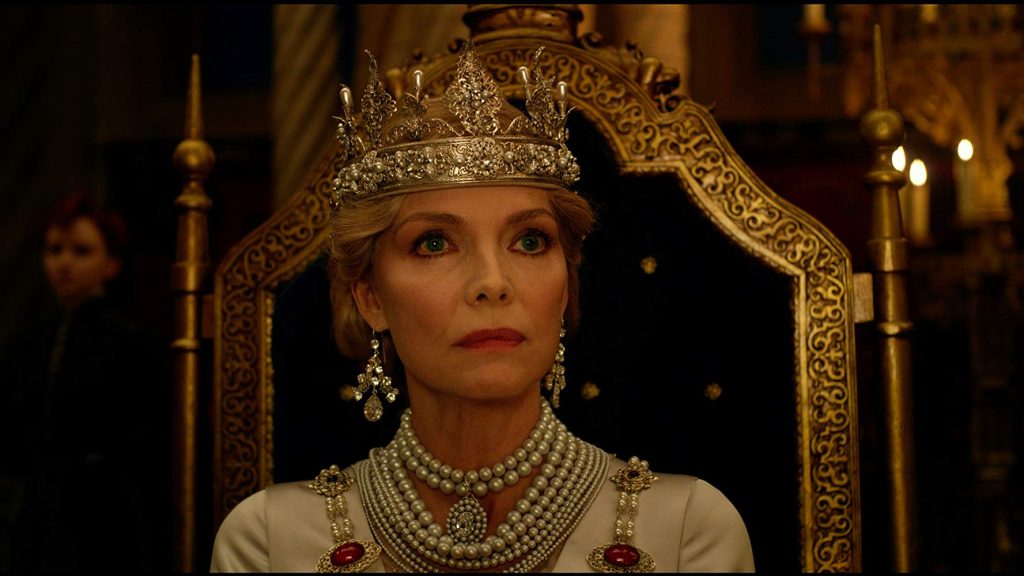 I couldn't help but leave the theater feeling unsatisfied, aside from the funnel cake fries I had. I get that in general Disney movies lend themselves to happy feel-good endings, but it's hard to really justify that when the main character of the film is supposed to be a powerful force of evil. It could just be me; my friend Krisden came out of the theater having enjoyed the movie much more than I did.
Maleficent: Mistress of Evil does leave the door open for a potential sequel, and if it does well in theaters, it's hard to imagine we wouldn't see a third film down the road. As it is, though, it's hard to imagine they could continue using the same name for the film. Misunderstood would probably be a better fit.
Maleficent: Mistress of Evil gets a C-