Movie Review: 'Long Shot' Hits All the Right Marks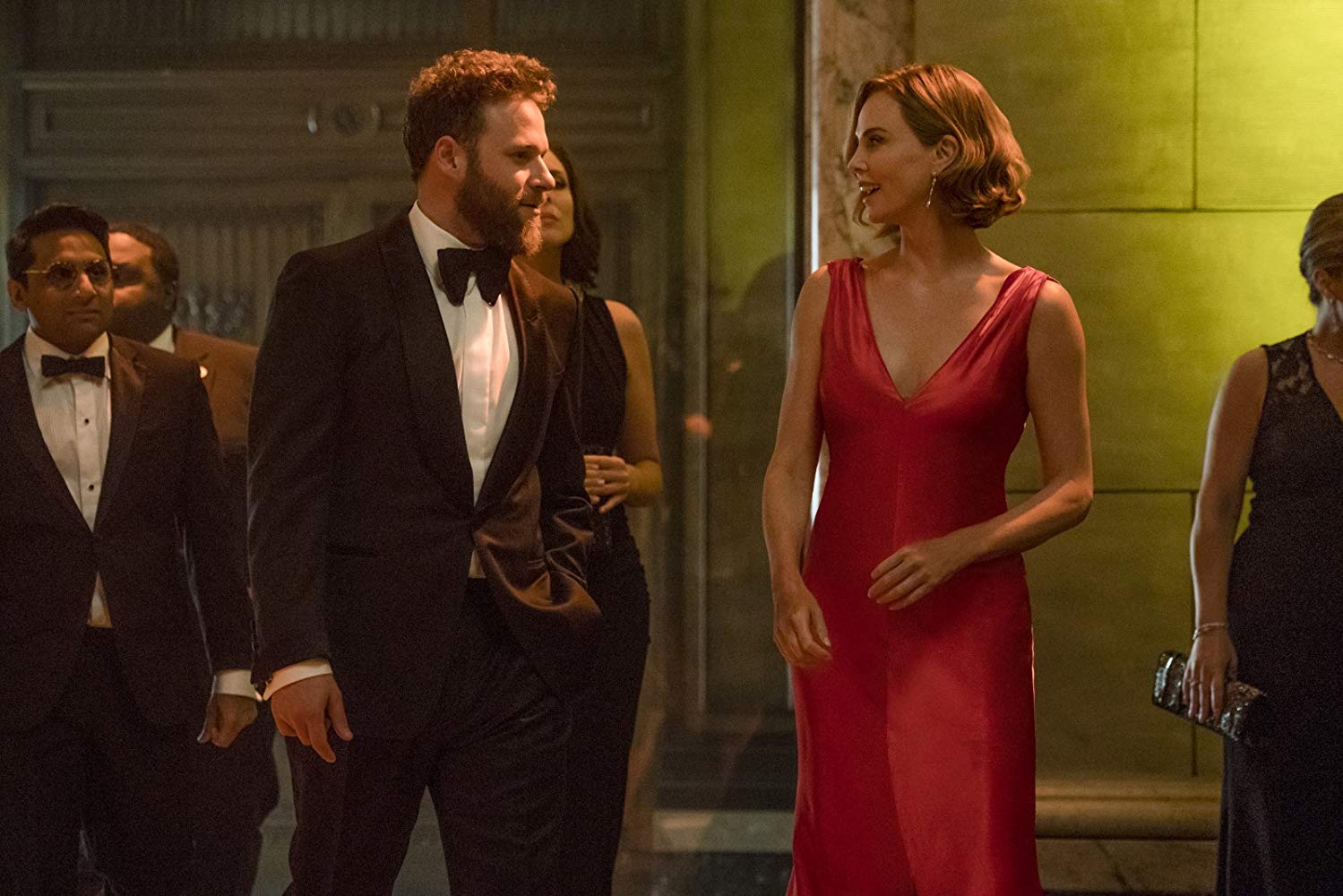 It may not seem like a great pairing – stoner-comedy star Seth Rogen opposite beautiful, straight-laced Charlize Theron – but Long Shot gets it right.
While Rogen is at his best in the new film, Theron steals the show. Unlike most female leads in rom-coms, Theron isn't your sweet, 16 Candles character. In Long Shot, Theron cusses like a sailor, has sex, and wears some outlandishly glitzy outfits.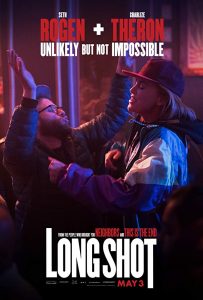 Theron plays Charlotte Field, a career-driven woman who appears to be too intimidating for most to date. Rogen plays Fred. Fred is essentially playing a woman's role – if this film were based in the 1940s-80s. While most women were expected to support their men and be the homemakers during those subsequent years, Fred appears perfectly content in taking that role.
While the title of the film may refer to the chances of these two polar opposites getting together and having a lasting relationship, the term "long shot" also refers to Charlotte's chances to become president, as she is the youngest secretary of state and frequent eye candy of her conservative politicians.
After current president, played by Bob Odenkirk decides he would rather pursue a movie career than reelection, Charlotte throws her name in the hat for the election. She also hires an out of work journalist, Fred, whom she babysat 25 years earlier.
The movie excels with Theron. She does an exceptional job at showing vulnerability but also can exude a take-charge attitude behind closed doors that may rub some the wrong way. While Theron is perfect for the role, Rogen turns in another solid comedic performance. The actor really has become the go-to guy for successful comedies.
Directed by Ted Levine, Long Shot is Levine's third go-around with Rogen. The pair worked together on The Night Before and the very underrated 50/50. Rogen has a funny joke in nearly every minute of the film, spouting off jokes about masturbation and Rogen's Jewishness. Would you expect anything less from Rogen?
All in all, Long Shot is one of the first enjoyable comedies I've seen this year. Rogen and Theron are pure gold together and Levine directs another solid Rogen film. Hopefully, it won't be the last time we see Rogen and Theron or Rogen and Levine work together.
Long Shot gets an A-