Movie Review: 'The House with a Clock in Its Walls' Starring Jack Black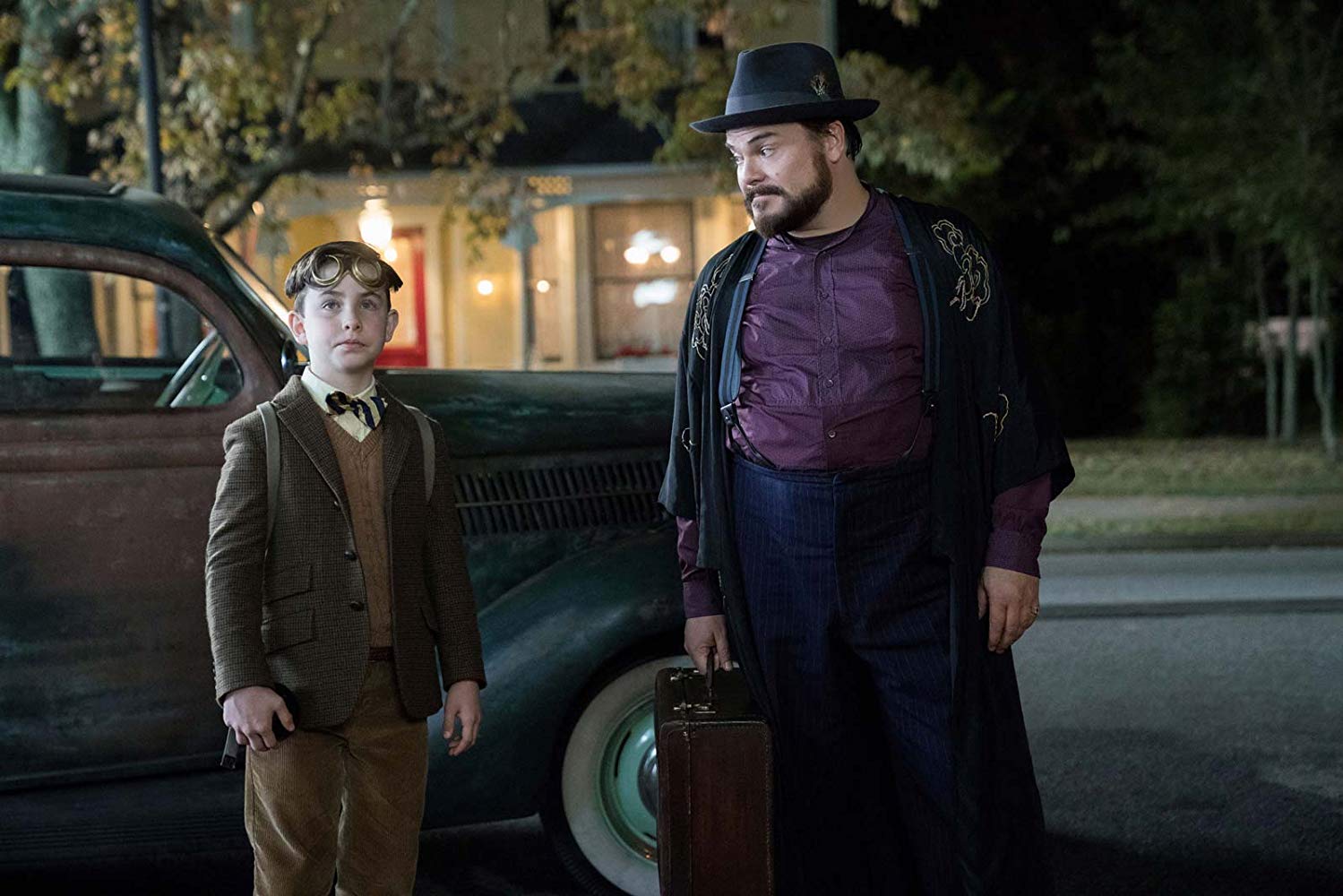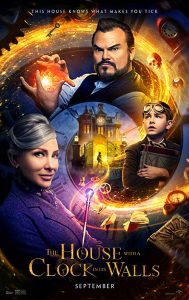 The House with a Clock in Its Walls is based on the 1973 children's novel of the same name and follows an orphaned child named Lewis Barnavelt. The book is written by John Bellairs and is the first in a series of twelve books following Lewis through his adventures. Though I can't imagine we'll ever see the whole series translated to the big screen, this introductory film to the franchise is quite a spectacle for its target audience and may surprise viewers this upcoming weekend with its magic and charm.
The year is 1955. Lewis (Owen Vaccaro) is traveling by train to his destination of New Zebedee, Michigan where he will be living with his eccentric uncle Jonathan (Jack Black) in an even more eccentric house that evidently has a personality of its own. Within the confines of the house and its yard, paintings change, chairs and topiaries come to life, and most importantly, there's the sound of a clock ticking within its walls driving Jonathan insane as he tries to find its source.
Wearing a pair of steampunk goggles on his head that is inspired by his favorite television hero (look for an amusing director cameo here), Lewis is sort of a misfit when it comes to making friends at his new school. The film plays to the typical tropes we've seen in other grade school outcast movies such as being picked last in PE or being laughed at for his unique style, but Vaccaro does a good job demonstrating Lewis' strength and determination throughout these hardships.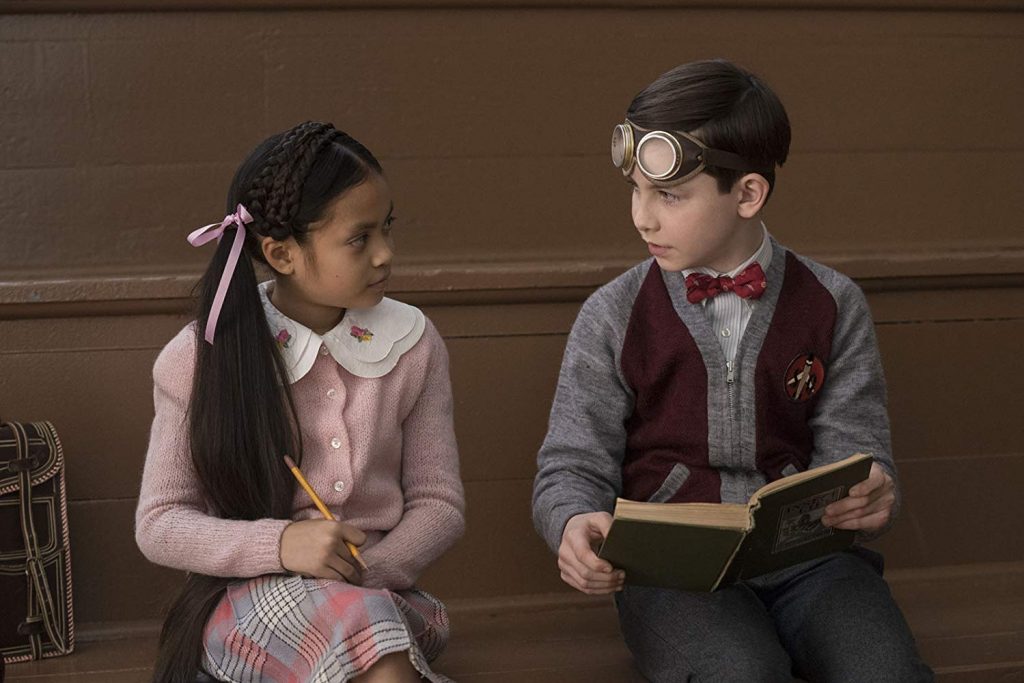 It doesn't take long, however, before Lewis is let in on the secret of learning the magic both Jonathan and neighbor, Mrs. Zimmerman (Cate Blanchett) are well-versed in. During his training, Lewis discovers a cabinet that Jonathan informs him he absolutely can never open. Of course, well-trained viewers will know immediately that this plot point will be revisited eventually, but I found no fault in the nearly blatant foreshadowing here.
As the plot progresses forward, we learn about the history of the house and its former owner, Isaac Izard (Kyle MacLachlan, Twin Peaks) and what became of him. This leads to an all but over-the-top third act that, for some reason, had me reminiscing about the Goosebumps books I spent the better part of my childhood reading. Not one in particular, mind you, but I couldn't help but feel like the ten year old me who read those books would have absolutely loved this movie. I'm hoping that target demographic loves it too.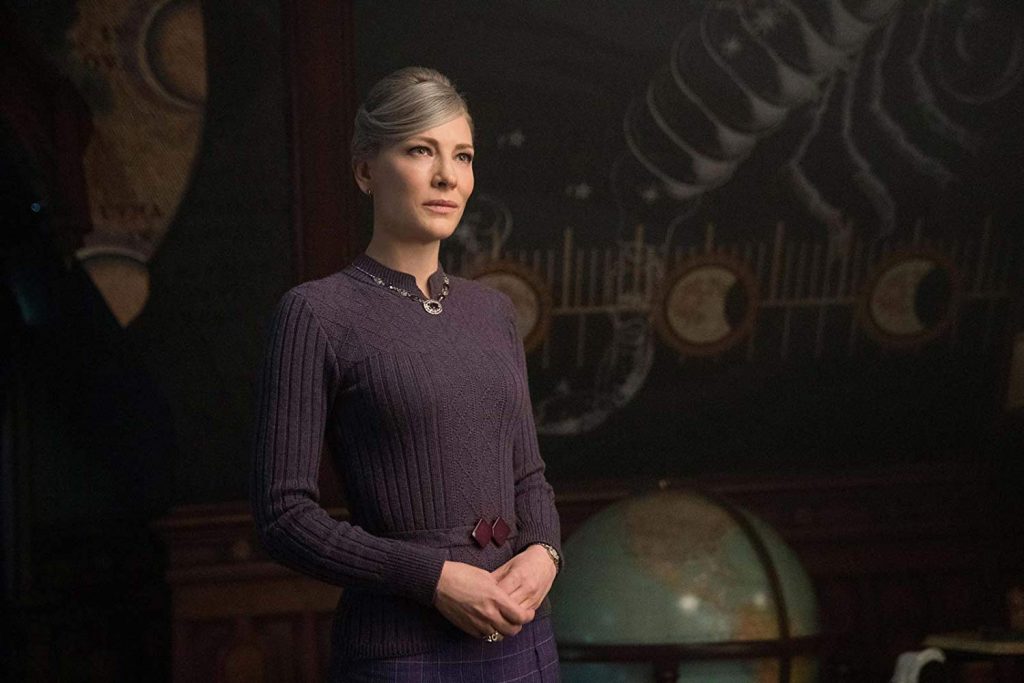 I was curious going into the film how director Eli Roth, known most notably for his gory horror films, would transition from R-rated horror to PG-rated fantasy/horror, and honestly, I thought he managed to do so very well. While the imagery may be scarier for kids than it is for adults (though it might be awhile before I can erase a third-act image of Jack Black from my head), Roth manages to create a creepy atmosphere within the film and utilizes some surprisingly startling flashes when transitioning to flashbacks that even startled me a couple of times!
As per usual with films like these though, there is some gross-out humor that began as slightly humorous before it was grossly overused. Jack Black is as jovial as ever and does a fantastic job with the role he was given, but Blanchett steals the show as a more level-headed counter to Jonathan's impulsive nature, reminding the viewers why she's one of the greats as she demonstrates quite a bit of emotion by the film's end.
Going into The House with a Clock in Its Walls, I was mildly interested. Coming out, I was pleasantly surprised by its charm.
B