Movie Review: HILLBILLY ELEGY Starring Amy Adams, Glenn Close, Gabriel Basso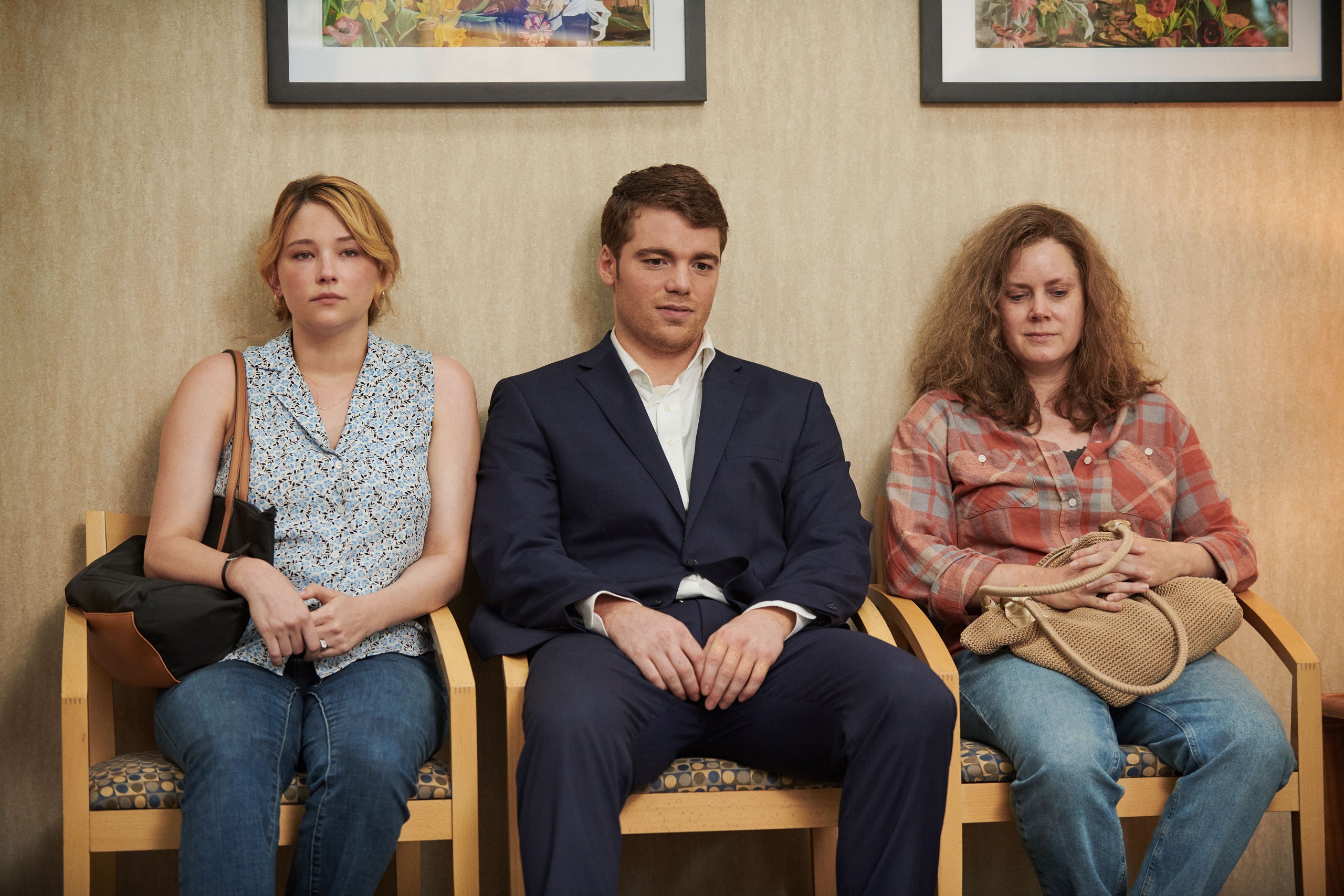 Based on the 2016 memoir Hillbilly Elegy: A Memoir of a Family and Culture in Crisis by J.D. Vance, craftsman Ron Howard has delivered a Lifetime adaptation disguised as Oscar-bait.
Assembling an all-star cast, the film follows J.D. (Gabriel Basso) as he recounts his childhood growing up in the south with his drug-addicted mother Bev (Amy Adams) and stern grandmother Mamaw (Glenn Close). There were many ups and downs for the characters, and even though he had it rough – there were still good times hidden in there.
The films shows how he was able to pull himself up by his bootstraps and come out the other side, putting himself through law school by working two or three jobs at a time. But when he gets a call that his mom is in the hospital, his is forced to choose between his new life and the life he left behind.
The film is competent, which comes as no surprise with a director like Howard at the helm. But often it feels like it is trying too hard to be more important than it really is, and the whole thing ends up feeling contrived. It has "awards season" written all over it, apparent from the performances that both Adams and especially Close are giving. But they unfortunately feel like they are in a different movie at times, and some of the scenes end up feeling laughable because they are so out of place. You have to give them credit for going for it – yet, at the end of the day it just doesn't work.
Basso is likable enough as the main character, although he does come off a bit dull throughout the film. His girlfriend Usha, played by Freida Pinto, is very likable – I wish we got to see more of them together. Unfortunately most of their interaction is over the phone once he leaves for his old home.
You can see right through a lot of the scenes that are played up for dramatic effect, like near the beginning of the film when J.D. is at a dinner trying to score an internship at a law firm. They try to drive home a point that these people are from different worlds than him, but they also simply don't speak and act like real people. A lot of the dialogue, while played up for shock, wasn't very believable.
There's an interesting story here, and I applaud J.D. Vance for overcoming everything he did to live the life he did and achieve all of his goals. Unfortunately the film feels much too forced, and very paint-by-numbers when it comes to checking all of the awards boxes. And the movie-of-the-week feel doesn't help things much. At the end of the day, I don't see much awards potential here that the filmmakers were looking for.
C