Most Anticipated Movies of December: "Tintin", "Dragon Tattoo", and More
While December usually sees a number of big films, some award contenders and other holiday entertainment, this year we are treated with quite a long list of films in both categories.  From films to take the whole family to films intended for more mature audiences (and everything in between), I break down what films I can not wait to see in the next 31 days.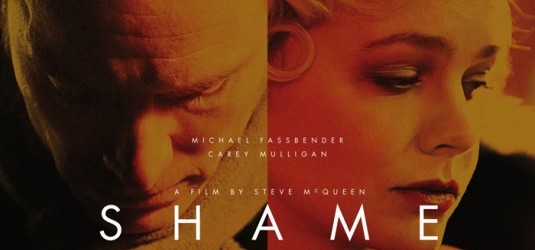 Shame
A sex addict's life takes a turn when his sister suddenly moves into his New York apartment with him.  Could Michael Fassbender have had a better year?  X-Men: First Class.  Jane Eyre.  A Dangerous Method.  And now this which from what I hear is his best performance.  The film is rated NC-17 for its explicit portrayal of Fassbender's character's sex addiction which will scare off many viewers, but if you can bare past that I think this could be the best performance of the year.
[hdplay id=430 width=595 height=375]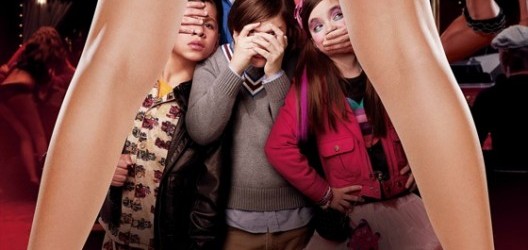 The Sitter
Jonah Hill stars as a student who is looking for some extra money and is roped into watching three little ones for the night.  But then his girlfriend calls offering sex.  What's a guy to do?  Jonah Hill has already turned in a great performance this year with Moneyball.  Can he make it two for two?  If the movie is as good as the trailer (which realistically it never is) then we are in for a treat.   Is the concept original?  Nope.  But I can still look forward to the movie solely based on the fact that it is from David Gordon Green (Eastbound and Down, Pineapple Express) and Sam Rockwell plays a drug dealer. 
[hdplay id=402 width=595 height=375]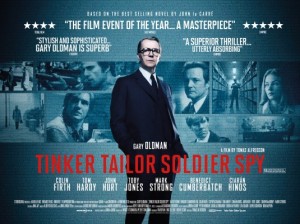 Tinker, Tailor, Soldier, Spy.
An adaptation of what is considered one of the greatest spy novels of all time, Gary Oldman headlines an incredible cast as George Smiley who is brought in to sniff out a mole within a spy organization.  Did I mention that the cast is incredible?  Gary Oldman, Colin Firth, Tom Hardy, John Hurt, Toby Jones, Mark Strong, and Benedict Cumberbatch all star in the film.  That alone should pique your interest.  It also is one of my favorite trailers of the year which I have included below.  Just a forewarning: this is not a James Bond action, spy film.  It is a slowly revealing story that keeps you guessing til the end.
[hdplay id=429 width=595 height=375]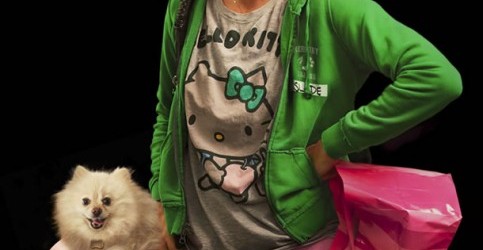 Young Adult
The high school bitch returns to her small town to win back her ex-boyfriend.  Oh, and the ex is now married with a kid on the way.  Just a minor complication, right?  I was a little apprehensive when I first saw the trailer.  It didn't quite make me laugh, but I was amused.  Charlize Theron is receiving great word of mouth from early screenings for her performance.  Plus, I have been a fan of everything that Jason Reitman has put out so far. 
[hdplay id=431 width=595 height=375]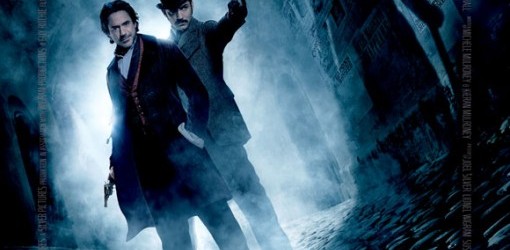 Sherlock Holmes: A Game of Shadows
Holmes must face is biggest test yet: the criminal mastermind Moriarty.  There are multiple reasons to look forward to this. 1.) Everyone is back.  I loved the first film and with Guy Ritchie, Robert Downey Jr, and Rachel McAdams all reprising their duties from the first film then this one has to be just as fun.  2.)  Holmes is facing off against his biggest rival, Moriarty, played by the great Jared Harris.  3.)  Noomi Rapace makes her english language film debut after her brilliant work in the Swedish Millineum Trilogy films.  The trailer is extremely action oriented, but I am sure we will still have plenty of quick banter between characters with an intriguing story.
[hdplay id=375 width=595 height=375]

Mission: Impossible — Ghost Protocol
After being blamed for a terrorist attack, Ethan Hunt and his team must clear their names and try to track down the people truly responsible before another attack takes place.  Two out of three of the films in this franchise have been winners in my book, add Brad Bird of Pixar fame to the directing chair and Jeremy Renner to the cast and I am ver excited about the potential for the film.  Worst case scenario is the film will suck but have awesome action sequences.
[hdplay id=369 width=595 height=375]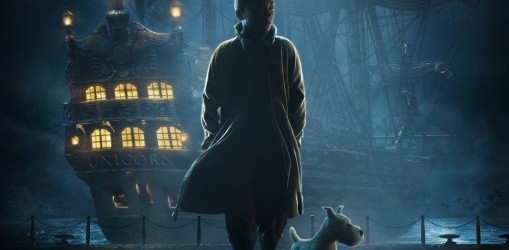 The Adventures of Tintin
Tintin is thrust in a world of adventure and danger as he seeks the secrets of a lost pirate ship.  Steven Spielberg and Peter Jackson on the same project with Jamie Bell, Daniel Craig, Andy Serkis, Simon Pegg, and Nick Frost.  It certainly has the right names on the bottom of the poster to be a good movie.  The animation looks top notch and the reviews have already been very positive.  The film has been released overseas for nearly 2 months and already brought in $200 million.  I am looking forward to a fun adventure film similar to the original Indiana Jones films.
[hdplay id=432 width=595 height=375]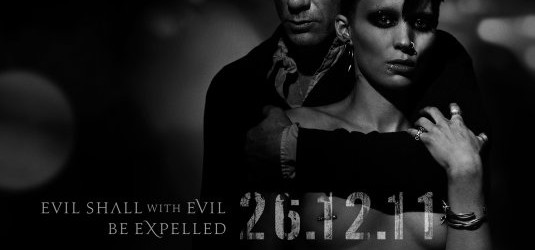 The Girl with the Dragon Tattoo
Mikael Blomkvist is hired to solve the mystery of a disappearance that took place 40 years ago.  Blomkvist enlists the help of computer hacker Lisbeth Salander to aid in his research.  I have never read the book that the film is based on, but I have seen the Swedish film that I loved.  Actually, love is a tough thing to say about the film because there are some graphic scenes that are pretty tough to watch.  Some were skeptical of an American remake because they feared the graphic sequences contained in the film would be edited out.  All of that skepticism was wiped away when David Fincher signed on to direct. 
[hdplay id=348 width=595 height=375]
These are only the films that I am most excited about this month.  Other big releases include New Year's Eve, Carnage, We Bought a Zoo, War Horse, and Extremely Loud, Incredibly Close just to name a few.  Plus you have some great films still in theaters to check out including Hugo, The Muppets, and The Descendants.  It really is a great time to be at the movies. 
What are you most looking forward to seeing?  Let us know in the comments below.