Mississippi Native Patrick House Wins "The Biggest Loser" 2010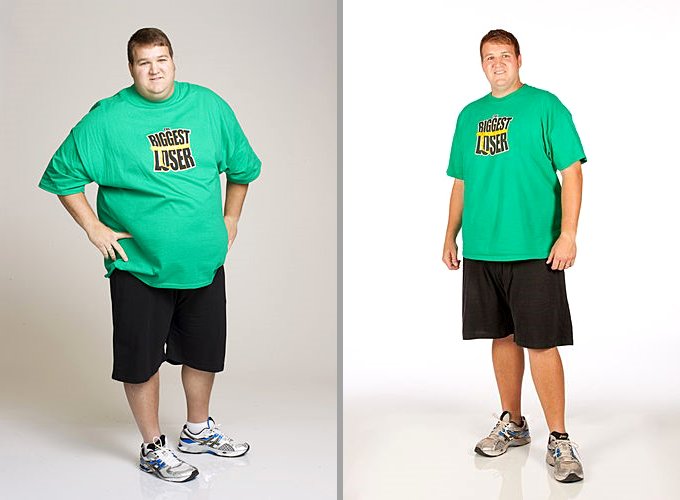 Patrick House from Vicksburg, Mississippi was the big winner on the reality show, The Biggest Loser. The unemployed salesman who started the season at over 400 pounds, lost a staggering 181 pounds. House lost a total of 45% of his bodyweight throughout the competition.
The father of two said before the end of the competition that winning  "means everything to me. Not only the title and the notoriety that goes with it but the ability to pick my family back up and get our two feet back on the ground, to start over, and pay off the family members who have loaned me money. Winning this for me gets me back, just, freedom."
"That 400 pound guy is long gone," he told Us Magazine. "He's never coming back. It's a lifestyle change it's not a diet. It's unrealistic to say I'm never going to eat my mom's pecan pie or my wife's goat cheese pizza. I'm going to have that, but, instead of eating a half of a pecan pie or an entire goat cheese pizza, it's all in portion control."
The former offensive lineman is going to be teaching at a school for overweight kids called South Carolina's Mind Stream Academy. What better role model than someone who has gone through it himself?
The Biggest Loser is one of those few reality shows I like, because I think it sends a much better message then many reality programs. They focus more on being healthy than being in shape to look good, and I think it is a super positive message in our current culture.
Having lived in Vicksburg, Mississippi for eight years of my life, I'm proud to see someone who lives there make a big splash (no pun intended).  Congrats to Patrick House and his family!
Let us know what you think in the comments!