Microsoft Introduces a New Slimmer XBOX360 at E3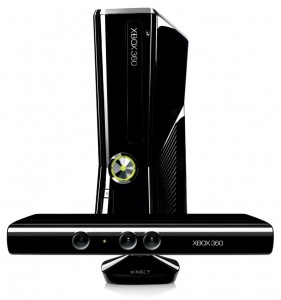 XBOX360 is currently the hardcore gaming population's choice for hardware, but since its released it has been plagued with problems. If you bought a XBOX360 in the first two years of its release, you could almost count on having the dreaded "Red Ring of Death" or RROD for short. Despite updates in hardware, the problem has still continued for many. Microsoft is going to be changing a lot of minds, and turning a lot of heads with its new version of the XBOX360.
Features:
Sleek new look: The new 360 is a deep glossy black, with sharper looking edges, and resembles more the looks of its competitor, the Playstation 3. The console also has gone lighter and slimmer.
802.11n Wireless: Instead of having to buy an expensive extra peripheral, gamers will have the ability to connect to their network via a new wireless network adaptor.
250 GB Hard Drive:  The system will be upgraded to an impressive 250 GB, making it over double the amount of storage from the previous XBOX Elite model.
Quieter Performance: Gone are the days where your XBOX sounded like a hovercraft inflating. The new slicker version includes new hardware that runs quieter than any previous version of the game console.
Kinetic Ready: Kinetic (formerly known as Project Natal) will be coming out later this year, and while all versions of the XBOX are compatible, the new version is ready right out of the box.
$299 Price Tag: This version will replace the current Elite version, which will be dropping $50. The Arcade version will also be dropping to $149.
Microsoft seems to be heavily invested in their new technology, Kinetic, and all signs to them trying to encroach on Nintendo's market share of motion based games. Still no word on what the price of Kinetic will be, and if the technology is as advanced as Microsoft claims it to be.
What do you think of the new XBOX360? Let us know in the comments.