Michael Cera Grows Mustache For "Youth In Revolt" – Watch the Trailer Now!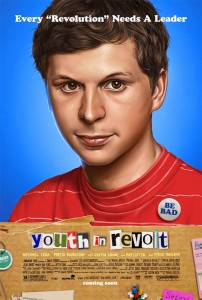 Check out the new trailer for Michael Cera's latest movie, "Youth In Revolt." It looks like it is going to be pretty funny. And we get to see Michael Cera with a SWEET MUSTACHE!
Youth in Revolt is the irreverent story about the wild adventures of a teenage boy named Nick Twisp who meets the girl of his dreams while on a family vacation and has to turn his life and the lives of all those around him upside down in order to be with her.
Watch the HD trailer for "Youth In Revolt," starring Michael Cera