McConaughey producing animated series 'Rooster' based on brother's life
I know it is an overused joke by now, but the first thing I thought of when I saw that Matthew McConaughey is producing an animated show was, "How is he going to manage to be shirtless in this?" Of course, I must be stupid, he'll just animate himself shirtless. In all seriousness though, how cool would it be to have a famous sibling who got a show produced about you? I'm not sure if I'd want it because I married a young girl who had a hundred family members, but it sounds funny.
From Variety.com:
---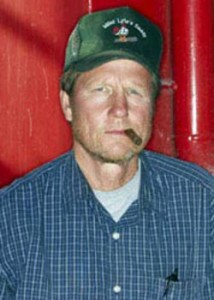 Fox has partnered with Matthew McConaughey to develop an animated TV comedy based on his brother's life.
"Rooster Tales" follows the world of a beer-swilling, redneck sheriff who marries a much younger woman from Mexico. The man soon realizes, however, that he's gained not only a wife but an entire clan — 114 members and counting.
"My brother's life is so unbelievable, we had to animate it," McConaughey said.
Twentieth Century Fox TV is behind the project, which is currently in script stage. Fox landed "Rooster Tales" after competitive bids from TBS and Comedy Central.
McConaughey will exec produce through his J.K. Livin' Prods. banner.
Also onboard to exec produce are Mike "Rooster" McConaughey, Mark Gustawes and scribe Kell Cahoon ("Psych").
Project reps the second TV sale of the year from J.K. Livin', which is also developing "Jonah and the Whale" at Starz.
---
I like how a project about McConaughey's brother elicited bids from not one, not two, but three networks! That is pretty impressive. I gotta admit, the premise does sound pretty funny. I'm just wondering how our overly PC culture will take it. We are the society that got worked up over an Illegal Alien costume. (Hint: it is a play on words people, saying it is racist only proves your ignorance and your racial tendencies.)