Matt Damon Starring in Robert F. Kennedy Biopic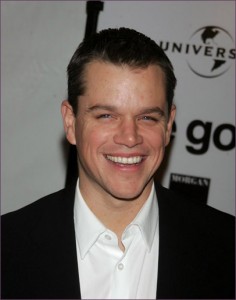 Matt Damon has signed on to star in the Robert F. Kennedy biopic directed by Gary Ross from a Steven Knight script. The film is being made through New Regency. The film will be based on the book "Robert Kennedy: His Life" a biography by Evan Thomas.
Synopsis from the publisher of the book, Simon and Schuster:
He was "Good Bobby," who, as his brother Ted eulogized him, "saw wrong and tried to right it… saw suffering and tried to heal it." And "Bad Bobby," the ruthless and manipulative bully of countless conspiracy theories. Thomas's unvarnished but sympathetic and fair-minded portrayal is packed with new details about Kennedy's early life and his behind-the-scenes machinations, including new revelations about the 1960 and 1968 presidential campaigns, the Cuban Missile Crisis, and his long struggles with J. Edgar Hoover and Lyndon Johnson.
Matt Damon continues to make solid choices in his acting roles. He's going to become even more of an acting powerhouse in the years to come. It is obvious he knows how to take great roles, and he does fantastic jobs in pretty much anything he takes on. I've read two bios on RFK, and the man was fascinating, and I think Damon will be able to portray him in a way that will bring people to the box office.