Marvel's President Kevin Feige Answers Your Questions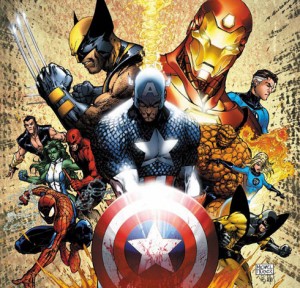 "The Los Angeles Times" recently held an interview with president of production for Marvel studios Kevin Feige in which he answered a lot of questions that the fans had about the future of Marvel studios.  Below I have provided the quotes that I found most interesting, but if you want to see the full interview head on over to "The Los Angeles Times" found here.
On possible movies after The Avengers: "I have not been shy about my love for Dr. Strange, Black Panther, and Luke Cage."
On when we will see the first trailer for Captain America: The First Avenger: "[W]orking on the Cap trailer now. You should be seeing one in the new year."
"Punisher's back in house, and various plans are in the works."
On keeping continuity: "[O]ur primary job is doing justice to the title characters, but we do have someone who's got a large chart that spans across his office wall tracking the continuity. It's pretty cool. Maybe we'll publish it one day."
On the future of Ant-Man: "Edgar (Wright) was here a few days ago. He's already working on the next draft."
On Nick Fury being in World War II: "We're keeping Nick Fury as portrayed by the great Sam Jackson just in the modern era for now."
What character are you most looking forward to seeing on the big screen?  Let us know in the comments below.