Marc Webb Officially Hired As Director Of 'Spider-man' Series – and New Details!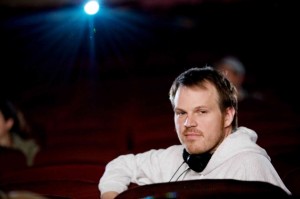 (500) Days of Summer director Marc Webb has officially been named the director of the new Spider-man films made in a joint announcement between Columbia Pictures and Marvel Studios.  They have signed the director to the first film, and have the option of signing him for two sequels as well.
"This is a dream come true and I couldn't be more aware of the challenge, responsibility, or opportunity. Sam Raimi's virtuoso rendering of Spider-Man is a humbling precedent to follow and build upon. The first three films are beloved for good reason. But I think the Spider-Man mythology transcends not only generations but directors as well. I am signing on not to 'take over' from Sam. That would be impossible. Not to mention arrogant. I'm here because there's an opportunity for ideas, stories, and histories that will add a new dimension, canvas, and creative voice to Spider-Man," said Webb.
Word is that they are not adapting the 1960s version of Spider-man used for the last series of films, but going with the newer Ultimate Spider-man series penned by Brian Michael Bendis. The Ultimate version of Spider-man rewrites the mythos of the character a bit. The film is going to feature a younger Spider-man, and will be keeping the character in high school the entire time of the story.
The film is reported to be working under an $80 million dollar budget, and will most likely be casting unknowns for the major parts of the film. You most likely will not be seeing a big name actor grabbing the role of Spider-man (no Robert Pattison for you).
So, are you excited about the film? Do you think they should stick with the original origin or the Ultimate origin? Who do you think would be good for the role of Peter Parker?