Marc Webb Directing New Spider-Man Franchise?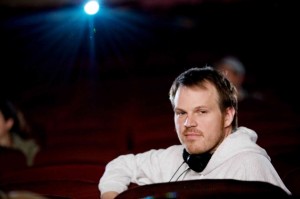 After the news that Spider-Man 4 was a no go, and that director Sam Raimi and star Tobey Macguire dropped out speculation started on who would be the new director.  The (500) Days of Summer director Marc Webb (what a perfect name for the Spidey series), is apparently being courted by Sony Pictures to shoot a new series of Spider-Man films. They think that Webb has a good grasp on how young people think and act, as evidenced by (500) Days of Summer.
Sony and Marvel are trying to nail down a director quickly to try and start production later this year for a 2012 release date. There has been rumors of other directors being courted as well such as James Cameron and David Fincher, but a director like Webb might be a bit cheaper for the studio.  The studio is preparing for a long production schedule since the apparent plan is to shoot in 3D.
I'm all for Marc Webb taking over. He's a young director whose debut film was one of the best of last year. I'm still not sure that audiences are ready for a reboot of a popular franchise so soon though.  Being the comic book geek I am, I can't help but be slightly excited that Spider-man will be moving back to high school.