"LOST" Numbers Win Big in Tuesday's Drawing of Mega Millions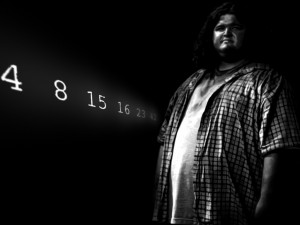 I couldn't believe it when I stared at the numbers on the screen Tuesday night.  There were quite a few numbers that lined up in an all too familiar pattern. Anyone who was a fan of ABC's Lost knows of the "numbers". The "numbers" are 4-8-15-16-23-42, and they were the numbers that caused Jorge Garcia's character, Hugo "Hurley" Reyes, to win his big jackpot before disappearing to the island.
What do you want to bet that people plays those numbers every week? Well, a lot of people do according to the people at Mega Millions, 26,000 people and counting have so far claimed a $150 dollar prize win because of the numbers which were drawn on Tuesday. The draw had the numbers of 4-8-15-25-47-42. So, if you played the Lost numbers, you walked home with a $150 in your pocket.
It was spooky enough to get 4 of the 6 numbers right, imagine if they had drawn all 6 the same, and the amount of chaos that would've broke over the split of the huge $355 million dollar jackpot.
Were you one of the lucky Lost fans that got a little extra cash in their pocket? Tell us about it in the comments!