"Lord of the Rings" Actor Orlando Bloom and Victoria Secrets Model Miranda Kerr Secretly Marry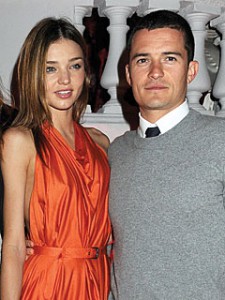 Orlando Bloom and Miranda Kerr have done it again. They kept their relationship under wraps for a while, and now they married with out the press catching wind of it til after.
The 33-year-old actor and 27-year-old model were confirmed to be married by their reps, only one month after their engagement was announced. The news slipped out when Kerr had to explain the cancellation of her appearance at the Australian department store  David Jones.
"David Jones very graciously released me during this period so we could celebrate an intimate ceremony and honeymoon together," Kerr said in a statement. "I'm very much a part of the David Jones Family and I am very committed to my role. I am enormously grateful to David Jones to have been given this time to enjoy such a special moment in my life."
The couple has been dating since late 2007, and have notoriously kept their romance very private.
Best of luck to the two! Let us know what you think in the comments!