Lil' Wayne Starts New York Prison Sentence Today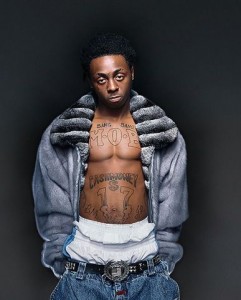 Rapper Lil' Wayne turned himself into police custody today to begin his one year prison sentence for a weapons conviction. The rapper whose real name is Dwayne Michael Carter Jr. had postponed his incarceration date by a month to settle affairs during his time away.  Among them were:
A dental appointment. The rapper apparently had dental surgery, which was the main reason for the one month delay of his incarceration.
9 new music videos, all of which were filmed over a 48 hour period, and will be released while he is away.
Finishing work on a new album, The Carter IV, which will be released right around his release date in January 2011.
Looks like he has everything together.
Carter was convicted of gun possession of a .40 caliber handgun, in 2007, that was registered to his manger, and found on his tour bus. The rapper originally pleaded not guilty, but later changed his plea to guilty for a reduced 12 month sentence. The rapper has been quoted saying things like, "I look at things as 'Everything is meant to be.' I know it's an experience that I need to have if God's putting me through it."
I'm actually surprised he is being put away. When it first happened I figured the charges would eventually be dropped, but in all honesty a sentence like this will only improve Lil' Wayne's image. I'm sure his records will continue to collect money, and he'll come out of lock up even richer than before.