Liam Neeson Joins Paul Haggis' 'The Next Three Days'
I'm really glad for Liam Neeson, he seems to be keeping himself busy after the tragic death of his wife, Natasha Richardson, earlier this year. Just one look at his IMDB page and you can see just how busy he really is. He has 9 credits that are in some sort of production right now. Well, it is time to add a tenth to the list. He has just going Paul Haggis (Crash) in his new film 'The Next Three Days'.
From Variety.com:
---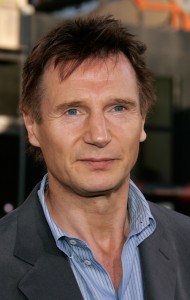 Liam Neeson has joined "The Next Three Days," the Paul Haggis-directed thriller for Lionsgate.
Pic started shooting Friday, with Russell Crowe playing a teacher whose wife (Elizabeth Banks) is arrested for a gruesome murder she says she didn't commit. Neeson plays an ex-con and expert on prison escapes who becomes involved in her husband's effort to break her out of jail.
Brian Dennehy, Lennie James, Olivia Wilde, Aisha Hinds ("True Blood"), Daniel Stern and RZA co-star in Haggis' first film for Lionsgate since "Crash." Haggis wrote the script based on the 2008 French film "Pour Elle."
Haggis and Michael Nozik produce through Highway 61 Films alongside Marc Missonnier and Olivier Delbosc of Fidelite Films.
Pic is shooting in Pittsburgh and wraps Dec. 12.
Neeson is currently filming director Joe Carnahan's "The A-Team," starring as Hannibal Smith.
---
Neeson is usually the stand out in whatever he is in, so I'm glad to be seeing more of him. As long as they don't try to get him to do an American accent he should be fine. This one has some really good names attached to it, let's hope that Haggis can deliver.