Kim Kardashian Pregnant With Kanye West's Kid; Rep Says "Not True"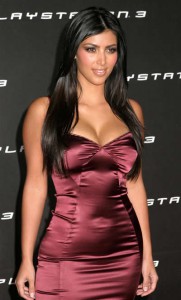 Earlier today rumors raced around the internet that media socialite and reality TV star Kim Kardashian was pregnant with the child of rapper Kanye West. The reports said that Kardashian and West had a series of hookups starting this summer that led to her pregnancy.
However, all that has been dashed by Kardashian coming out saying the rumors are completely false.
"The rumors are absolutely not true," Kardashian said. "I'm not pregnant."
So, the rumors are completely false? All of you out in cyberspace who still have hope to someday land on Kardashian's radar still have hope. Stay strong!
What do you think? Let us know in the comments.