Kelsey Grammer Engaged to Kayte Walsh Only Months After Filing Divorce from Camille Donatacci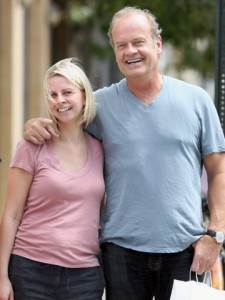 Kelsey Grammer has proposed to his British girlfriend, Katye Walsh. The 55 year old actor proposed to the British flight attendant, who just recently had a miscarriage of Grammer's child.
"Yes, they're engaged," said a rep from the actor. "They're very happy and very much in love. They never announced it because he wanted to be discreet and enjoy the good news privately."
Grammer, the Emmy award winning actor famous for his roles on Cheers and Frasier, is currently going through a divorce with his third wife, Camille Donatacci.  Camille, who currently stars on Real Housewives of Beverly Hills, has two children with Grammer daughter Mason, 8, and Jude, 6.
What do you think? Let us know in the comments!