Joss Whedon to Direct The Avengers!!!?!!!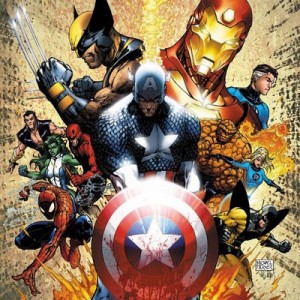 I don't usually like to post something till it is a lock but Deadline New York seems pretty sure of this story and it is great news for everyone if this hiring goes all the way through till the shoot and till release day.
For those unfamiliar with Whedon he has created such cult TV classics like Firefly (and its awesome feature sequel Serenity), Dollhouse, Buffy the Vampire Slayer, was a writer on Toy Story, created Dr. Horrible's Sing a Long Blog, and has written a bevy of comics for Marvel and his established properties.
The Avengers should feature Iron Man (Robert Downey Jr.), Captain America (Chris Evans), Thor(Chris Hemsworth), and even more superheroes from the Marvel Universe/Films.  Ed Norton as The Hulk is a maybe to appear, long rumored to be the villian of the film possibly, but don't guarantee any casting until they are on set for who knows what could happen.
Head to Deadline for the full story.