Jon Heder cast in 'Buddy Holly'
Jon Heder of Napoleon Dynamite fame has been cast in the sci fi comic book adaptation of  "Buddy Holly Is Alive and Well on Ganymede".
From Variety:
---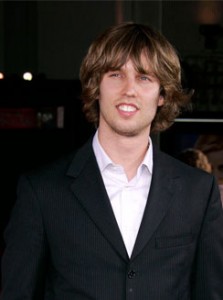 Jon Heder is set to star in "Buddy Holly Is Alive and Well on Ganymede," an adaptation of the Bradley Denton comic sci-fi novel. Robert Rugan wrote the script and will direct.
Heder will shoot the film when he has time off from the untitled sitcom he stars in. Laffer, produced by Gary Sanchez Prods. and Debmar-Mercury, will air on Comedy Central.
Molly Mayeux ("Diary of a Mad Black Woman") is producing "Buddy Holly" through her Dahlia Street Films banner with producer partner Michael Hennessy ("Trailer Park of Terror"). Brian Bullock of Caspian Pictures is exec producer.
In the film, Heder will play Oliver Vale, an average geek whose uneventful life changes when Buddy Holly turns up on every TV channel and declares that Vale is the only one who understands why this is happening — which causes Vale to be pursued by a mob of disguised aliens. Rugan was creative director of the motion graphics boutique Superfad, and his first indie feature was "Alice's Misadventures in Wonderland."
---
Well, sounds interesting, but I'm not really a fan of Heder. Napoleon Dynamite was a great laugh until it got run into the ground by just about every 12 year old who saw the film.  I'll reserve my judgment until I see a trailer which shows me what he is capable of in this role.