Jill and Kevin's Wedding Entrance Dance Video – Must See Viral Video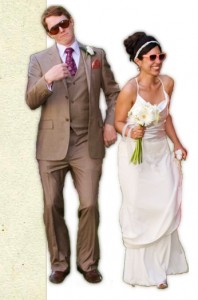 If you haven't seen this viral video that was posted less than a month ago, you need to check it out! It already has nearly 20 million views on YouTube, and over 86,000 comments!
The video takes place at Jill and Kevin's wedding, and captures the most creative and fun wedding processional that anyone has probably ever seen! The wedding party is comprised of 15 people, not including the bride and groom, and they all dance down the isle to "Forever." It looks like they were having a great time.
The even cooler thing is what Jill and Kevin are doing with all of the popularity that the video is gaining. Due to the circumstances surrounding Chris Brown, who sings "Forever," they are going to turn their publicity into something positive and ask for donations to support the Sheila Wellstone Institute. Their website says that "violence prevention and intervention is an important issue to both Jill and Kevin. Jill's current PhD work focuses on breaking cycles of violence in society. She has also worked in restorative justice and community mediation. Kevin is headed to law school due to his passion for social justice."
Enjoy the video!
JK Wedding Entrance Dance

From Jill and Kevin's Website,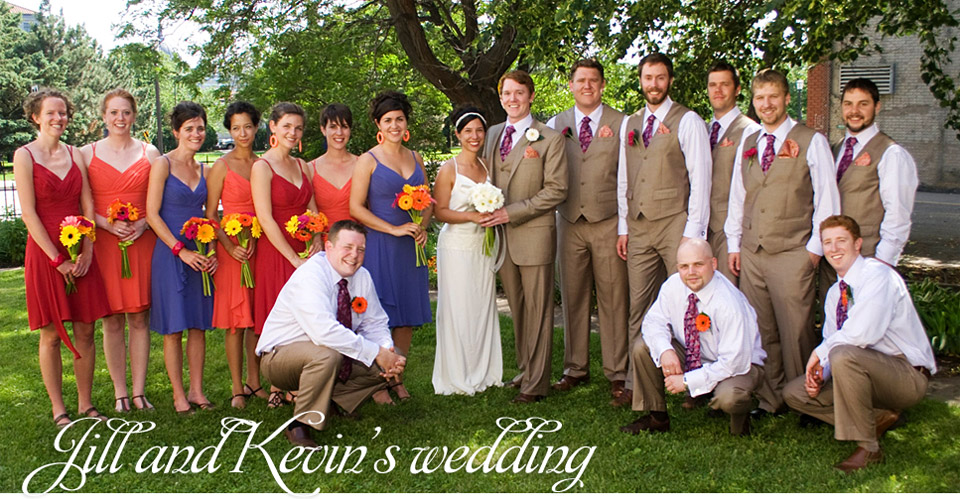 Jill and Kevin met when Kevin's childhood friend, Jeff, married Jill's college friend, Ann, in 2005. They were both in the wedding party. Jill could not resist Kevin's wit and charm. Kevin could not resist Jill's intellect, nor her remarkable dance moves.
We have been through a lot in life, but have come through each experience stronger and more in love with each other. Our experience since we posted the video has been incredible. We would never have expected this response to our wedding entrance in a million years.
We hope to direct this positivity to a good cause. Due to the circumstances surrounding the song in our wedding video, we have chosen the Sheila Wellstone Institute.
Sheila Wellstone was an advocate, organizer, and national champion in the effort to end domestic violence in our communities.
We are so grateful for all the love, kind words, and joy that have been shared with us from around the world. It has moved us deeply and filled our hearts.
If you would like to contact us, email [email protected]
Never stop dancing.
With so much love,
Jill and Kevin