Jeff Bridges "Crazy Heart" – 2010 Best Actor Oscar Nomination (Video)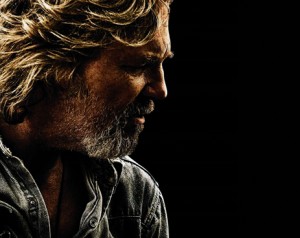 Jeff Bridges is a veteran Hollywood actor who was just recently nominated for an Academy Award for his work as Bad Blake in the film Crazy Heart. In the film he plays the down on his luck ex-Country superstar who has been reduced to playing backwater bars, and in some cases bowling alleys. When interviewed by journalist Jean Craddock (Maggie Gyllenhaal), Blake's world is turned upside down. Can this alcoholic country bad boy become the man she and her son need? Will he resurrect his career by writing songs for ex-Protege turned superstar Tommy Sweet (Colin Farrell)?
This is Jeff Bridges fifth Oscar nomination. Bridges has yet to take home a statuette. He is the clear frontrunner for the Best Actor category this year.
Read our review for Crazy Heart.
Selected Filmography:
True Grit (2010) – Marshal Rueben J. Cogburn
Tron Legacy (2010) – Kevin Flynn
Crazy Heart (2009) – Bad Blake
The Men Who Stare At Goats – Bill Django
Iron Man (2008) – Obadiah Stone
The Door in the Floor (2004) – Ted Stone
Seabiscuit (2003) – Charles Howard
KPAX (2001) – Dr. Mark Powell
The Contender -(2000) – President Jackson Evans
Arlington Road (1999) – Michael Faraday
The Big Lebowski (1998) – Jeffrey Lebowski – The Dude
Wild Bill (1995) – James Butler "Wild Bill" Hicock
The Fisher King (1991) – Jack Lucas
The Fabulous Baker Boys (1989) – Jack Baker
Starman (1984) – Starman
TRON (1982) – Kevin Flynn