"James Bond" Franchise May Have New Future With Spyglass?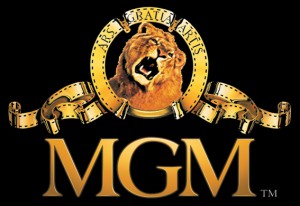 There has been a lot of talk over the past few months concerning the demise of MGM, and the properties it holds. The big properties in question are the James Bond series, which earlier this year had Sam Mendes signed on for a twenty-third installment, and Peter Jackson's Lord of the Rings prequel, The Hobbit.  The latest reports, including one from the Wall Street Journal, indicate that MGM's future might not be so bleak after all.
Once Metro-Goldwyn-Mayer Inc. restructures its massive $4 billion debt, Spyglass Entertainment is looking to enter a deal with the famous movie studio.  In the deal Spyglass heads Gary Barber and Roger Birnbaum would run MGM as co-CEOs, and would merge parts of Spyglass Entertainment's film catalog with MGM's. The duo would also get 4% of the new company, which is expected to valued at $1.9 billion. The biggest move of all in this merger, creditors would forgive all of MGM's sizeable debt.
This isn't the first time we've heard rumblings of someone picking MGM off of the floor. Earlier this year it was rumored that Warner Bros. would be the savior of the film studio, but their offer was considerably less than what the debt holders for MGM were looking for. There has also been talk of Lionsgate and Summit Entertainment entering the arena, but so far no major moves have been made by either company.
If this deal goes through, expect Spyglass to quickly round of financing for both Peter Jackson's The Hobbit, and look for them to push production of a new Bond flick quickly.
What do you think? Let us know in the comments!