IRON MAN 2 In Theaters Everywhere Friday! Enter to Win a 7-Eleven Prize Pack!
This week is IRON MAN 2 week on ReviewSTL.com!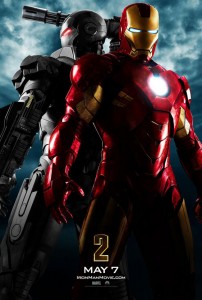 In honor of the release of IRON MAN 2 this Friday, May 7, ReviewSTL is giving away a different prize each day this week! Check back every day to see each new contest!
Congratulations to Tuesday's winner – Julio!
The winner of Wednesday's contest will be the recipient of a 7-Eleven IRON MAN 2 prize pack! In order to enter, all you have to do is leave a comment below stating what the coolest part about being IRON MAN would be! Winners will posted and notified via e-mail. NO PURCHASE NECESSARY.
About IRON MAN 2:
The world is aware that billionaire inventor Tony Stark is the armored Super Hero Iron Man. Under pressure from the government, the press and the public to share his technology with the military, Tony is unwilling to divulge the secrets behind the Iron Man armor because he fears the information will slip into the wrong hands. With Pepper Potts, and James "Rhodey" Rhodes at his side, Tony forges new alliances and confronts powerful new forces.
Click here to watch the HD trailer for IRON MAN 2.
Good luck! And don't forget to check out IRON MAN 2, in theaters everywhere Friday May 7!
‏