Interview: Todd Park Mohr of Big Head Todd and The Monsters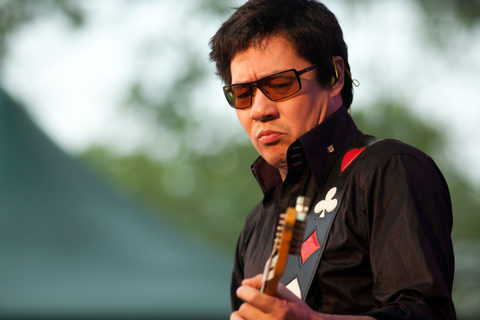 Todd Park Mohr, frontman and co-founder of Big Head Todd and The Monsters has a lot to be excited about these days. His band is celebrating its 30-year anniversary along with a new album that recently dropped. Another thing the band can boast about is the fact that the main core of the band is still together, something that most bands can't say even after a handful of years. Mohr recently took time out of his busy schedule to speak with ReviewStl's Jeremy Housewright on touring, writing music, and how the music business has changed over the years.
The album recently dropped. Can you talk about the process of making it and what you hope fans take away from it?  For me the biggest part of it is songwriting. The songwriting for this project was over a 20-year period. I'm always looking for things that stick out when writing and am playing music everyday. When a song walks up and says hello, I pick it up. We recorded it in Boulder. We do a lot of live recording. It's a very live, rock n' roll record. 
Thinking of the show in January, what can fans expect from the new tour? Well, we play a different show every night. We take into consideration what fans scream out from the audience. We have a new album coming out, so we're going to be featuring a lot of those songs. We have a huge catalog of songs. I think my list is about 260 songs, so anything can happen. 
With such an extensive list of songs, do you just play what you want each night? How do you determine what you will play for a show? There are some songs that we play every night. We have to take into account the hits that we have to play every night. There are probably 4 or 5 that I should play every night. Beyond that, I check our Facebook page everyday to see what people are interested in hearing. If I can accommodate it, I do. We try to change things up as much as we can. 
I know you've played with a number of musicians over the years. Do you have any personal favorites? I'm a blues artist and I had the great fortune to perform with B.B. King. He was probably my all-time favorite musician. We spent a couple months with Robert Plant. We supported Neil Young for about a month. We've had really incredible experiences with other artists. 
What do you think has kept the band together all these years? The love of music and the fact that we can tolerate each other. We're all proud of what we do and have a lot of commonalities. We care about the music and the world. We have a really blessed situation. 
After playing shows for so long, are there any songs you have not gotten tired of playing? I'd have to put Bittersweet at the top of that list. It does sometimes get a little to automatic with things. We try to constantly rearrange things to keep them fresh.
When writing a song, where do you get your inspiration or ideas from? It just depends. I usually keep an ear out for things people say that strike me as funny or unusual. When I'm playing the guitar or just doodling, you come upon licks of musical ideas. I keep a log of those and then something will motivate me to finish a song. That's basically how it goes.
Did you expect the band to be together as long as it has been? No, of course not. Of course not. 
Do you have any favorite places you like to play shows at? We play Red Rocks every summer and that's one of the most prestigious venues in the nation. We love being able to do that. Besides that, I would say Chicago, San Francisco and St. Louis. I love The Pageant in St. Louis. It's one of my favorite places to play. It sounds terrific and it's a great size. There's maybe a handful of places like The Pageant that are just incredible venues.
What's the toughest part about being a musician? Traveling.
So, how do you keep yourself from losing your mind when you're on the road so much? Video games. 
Do you have any particular favorite games? I like them all. I have every console. I have a Switch and Super Mario Odyssey is pretty awesome right now. 
How has social media changed the game of music for your band over the years? That's an interesting question. The first thing it does is give you a way to connect with your fanbase. It's a communal way to be connected. It's become a way to perform with Facebook Live and Youtube. It's in a way become the really important medium for music. 
Looking back on the last 30 years of being in the band, is there anything you've learned that you wish you would have known back then? Yeah, how to play guitar. That would be the big one.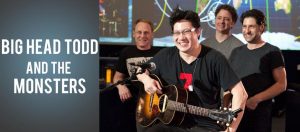 Tickets are still available for Big Head Todd and The Monsters show at The Pageant on Friday, January 12. Go to thepageant.com for more information.