Interview: St. Louis Hip-Hop Artist "Dustin Thomas"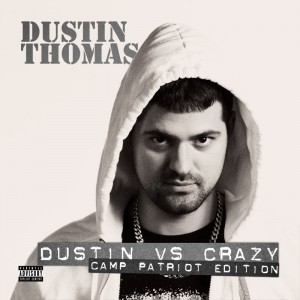 ReviewSTL had the chance to meet up with Dustin Thomas, an up-and-coming hip-hop artist who lives in the Chesterfield area.  We talked with Dustin about how he got started in the rap game, what his biggest inspirations were, and whether or not he thinks living in the Midwest is an advantage to hitting it big.
Check Dustin Thomas out on Facebook | iTunes | MySpace
About Dustin: Dustin Thomas is no stranger to the game of Hip Hop. Growing up in Chesterfield, Missouri in the St. Louis area, Dustin Thomas was far from your ordinary suburban kid. Dustin loved hip hop music since the day he was born. He began writing his own music in his high school days. After high school, Dustin had plenty of inspiration for his lyrics from his days spent hustling the streets of St. Louis. With lyrics that paint a picture better than a James Cameron movie and a flow that is unmatched by any rapper in the game, Dustin Thomas is sure to impress wherever he goes.
---
Kevin: How long have you been writing and performing?
Dustin: I have really only been seriously writing music for a year and a half and did my first performance at Fusion nightclub last August.
Kevin: Have you always been into music?
Dustin: Absolutely!!! My older brother was very much into hip-hop so naturally I gravitated toward hip hop as well
Kevin: What made you decide to start recording?
Dustin: It was 3 elements. Number 1, My buddy Mario knew a guy with one of the best recording studios in the midwest. Mario convinced him to let me record 1 song there back in 2002. I didnt write anything from 2002 to 2010.Number 2, I had a girlfriend around the end of 2009 who left me to do a TV show. I was upset, and made it my goal to get famous before her. So I decided to record a CD. Number 3, My buddy Corey heard my CD and convinced me that this is something real to pursue, and he helped me start the movement of trying to make a career in hiphop.
Kevin: Who are some of your greatest influences?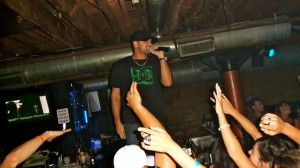 Dustin: Snoop Dogg got me listening to rap 24/7. The Chronic and Doggy Style moved me away from Nirvana and Green Day. After I embraced myself in rap, I really got in to NaS. I really liked the storytelling and lessons learned in his music. He really opened my eyes to the lyrical side of rap. Its really more than a tight beat and a tight hook. He did it with emotion. And finally, Dr. Dre and Eminem. Dr. Dre showed me that you can have all the talent in the world, but unless you have someone to help compliment that talent, you can never really achieve hip hop greatness. Now Eminem is one the best rappers in history and couldnt have done it without Dre. Eminem made it cool for white people to rap. Before him, white rappers were never really taken seriously. His raw emotion was an obvious  retreat from the typical rap which seemed to talk about nothing about how much money they have. He really put himself and his personal life in the open, and expressed it in a way that, no hip hop fan could deny his ability.
Kevin: Do you produce all of the beats for your songs?
Dustin: Making beats isn't really my passion. I have beats that various producers have sent me from around the country and even some from overseas. If I could find a producer that has a passion for making beats like i do for writing music, together, I think we can really achieve greatness.
Kevin: How does one get into the music scene in Chesterfield? Where are the best spots in St. Louis?
Dustin: One doesn't really get into the music scene in "Chesterfield", they try to get into St. Louis as a whole. The Pageant is a very good place to watch a show. I would say it's the best venue in St. Louis. Pops is also a good place to catch a local show as well.
Kevin: Do you think that living in the Midwest is conducive to starting a successful music career?
Dustin: Not at all. I think that you have a better chance somewhere on the coast or in the south. People in places other than the Midwest are more accepting of rap, and local rap talent. My theory is, if you can make it out of the Midwest, you will have a longer career due to the fact that you have had to work harder to get where you are versus an artist from the coast.
Kevin: Do you play any instruments?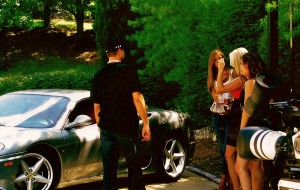 Dustin: Yeah, the boom box…I have always wanted to play guitar or piano. But I have really bad ADD so it's hard to sit down and learn an instrument. I have a lot of respect for guitar and piano players.
Kevin: How long did it take you to record and release your first track?
Dustin: About 6-7 hours in the studio, and another day or so to release it. My first track was "SummerTime"
Kevin: What was your inspiration for "Love Diva?"
Dustin: When I listen to a beat, it tells me what kind of story that I should put on it. When I heard the beat for Love Diva, The first thing I thought was a Love Story.
Kevin: What projects are you working on right now?
Dustin: A couple of big ones. Planning on releasing my second album later this summer. And I am working on setting up a concert, sponsored by Crazy Entertainment, which is my own label.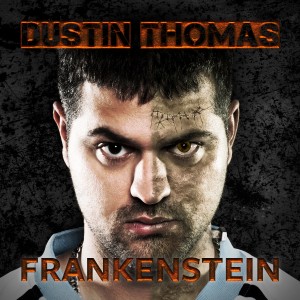 Kevin: Do you have any shows coming up?
Dustin: Yes, but there isnt a confirmed date yet. I am planing a big Crazy Entertainment show, but we haven't decided on the date yet. Visit www.crazyentertainmentinc.com for updates.
Kevin: Anything else you want to add?
Dustin: I do REAL hip hop. I don't do 5 guys holding mics with in-Audible lyrics on stage, I don't do costumes, I don't draw moshpits. I make songs to ensure that you can hear and comprehend every lyric. I do my best to put on a great production as an artist in my albums and my performances. I want to touch the listeners and the audience in such a way where it has a lasting effect. I want to strike emotion. If that is something that anyone is interested in, follow me and my movement at www.crazyentertainmentinc.com and become a fan on the Facebook Page.
---
For more information on Dustin Thomas, check out: Facebook | iTunes | MySpace. Become a fan of Dustin Thomas on Facebook at facebook.com/DustinThomas314.