Interview: Starwolf Touring to Promote Debut Album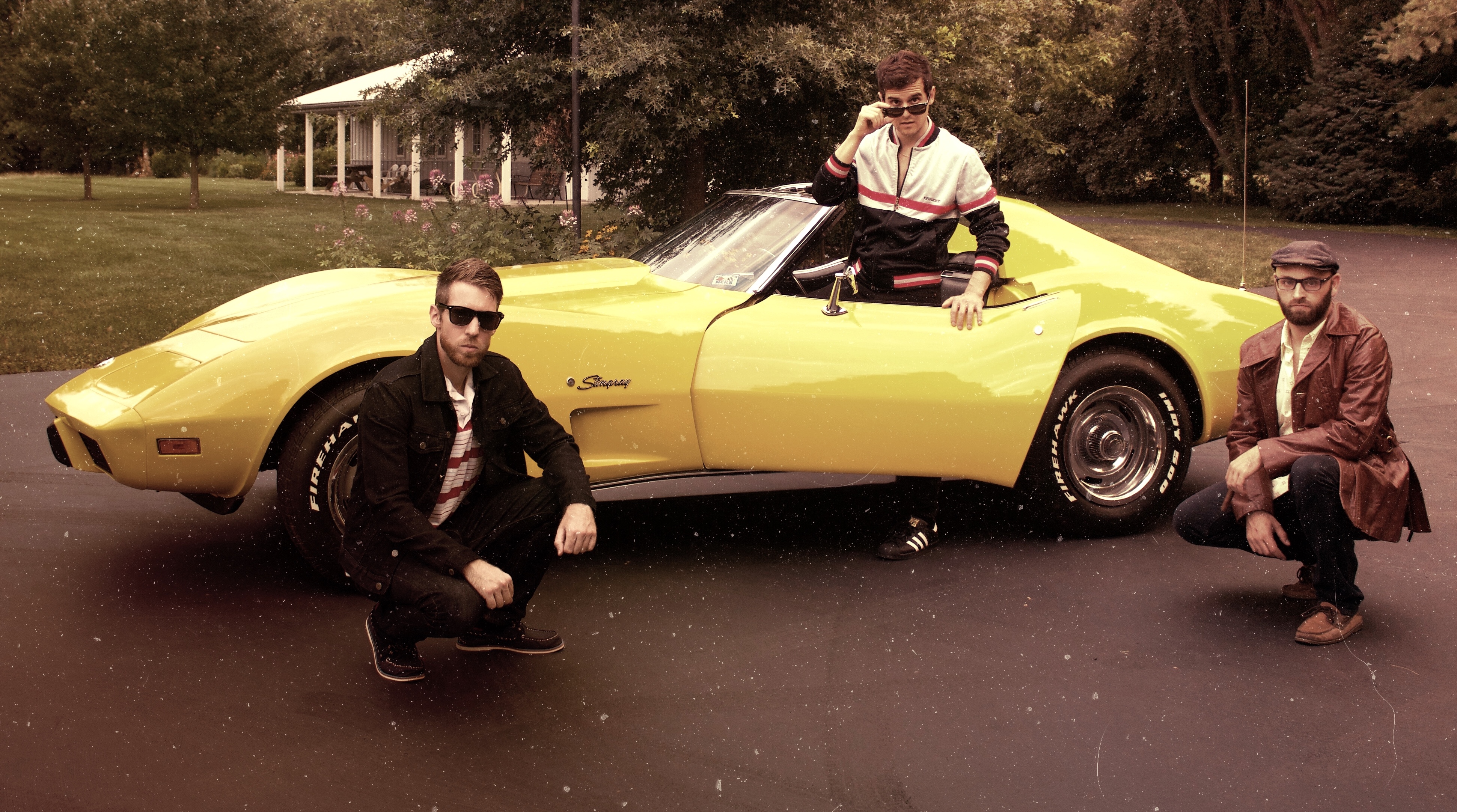 Starwolf, a local STL band who had the chance to perform at Loufest in September of 2017, will be taking the stage once more at their album release show at the Blueberry Hill Duck Room on Black Friday. Their debut EP, "Ti Amo Stargazer," was released November 9th through digital streaming, and prior to the release, the band has had their top song "Mysterious Love" streamed on Spotify over 100,000 times. Frontman of the band, Chris Rhein, spoke with me recently about the band's upcoming crucial show, and what we should expect to hear. 
Before performing at Loufest last year, the band had only ever played two shows in their career, which was a tough challenge for a small band to take on in front of one of the most popular musical events of the year. Nevertheless, Chris claimed, "Performing at Loufest was a huge success and was one of the best experiences for us. Once we played at Loufest and played some of the songs we had been working on, we got to figure out what worked and what didn't. We started figuring out what direction we wanted to take with these songs." An opportunity to play at Loufest as a small band, yet alone a 4:00 p.m. spot, was the ultimate push for Chris and his bandmates to work on this album and take a step forward in their music careers. 
When you listen to some of Starwolf's songs, you get taken back to the 70s and 80s with a modern day twist. "Ti Amo, Stargazer," their most recent single, has a very funky and pop vibe, much like old bands "Kool and the Gang," "The Temptations," and "Motown." Chris agrees in saying, "We definitely feel like we are giving off these subtle funk vibes, but I wouldn't classify us as a "funk" band. It's definitely underlining in the songs, and it's a big part of what we listen to, kind of like the old school Motown stuff. For this release, we're getting so much inspiration from old school Motown records and funk records. We took influences from modern day funk artists as well." Funk is a big part of the band's sound, which is why a lot of funk lovers of the Saint Louis area have taken a liking to Starwolf.
Besides creating some great songs, the band does everything strictly on their own. Between the recording, setting up gigs, and even creating music videos, Starwolf is authentic. That's one of the things making these group of guys so great; they have to work rigorously in order to make a platform for themselves, and it works. If you take a look at their music video for "Ti Amo, Stargazer," you almost question whether or not you're watching a music video or a home video from one of the band members. The video consists solely of Chris and his dog riding around in a car, and little does the audience know, Chris was downing a bottle of wine while filming.
"It was Matt's idea. We set up some Go-Pros in the car and I just so happened to have a glass of wine, so I brought that out. I ended up drinking almost the entire bottle, so by the end of the video I definitely wanted to go to bed. It was a lot of fun to make and I'm happy my dog, who is my best friend in the entire world, could feature in it."
The idea behind the music video is so incredibly simple and unrelated to the song that it's almost intriguing. Whether or not their purpose of creating a simple, out of nowhere video was their way of drawing people to it remains a mystery, but props to Starwolf if that were the case. I can say confidently I was incredibly intrigued, confused, and wanted to get to the bottom of what this music video meant. It's a group of guys having fun, loving music, and trying to make something of themselves, and that concept in itself makes Starwolf all the more enjoyable. 
Their album release show will take place at 8 p.m. on November 23rd (Black Friday), with performances by their good friends "Old Souls Revival" and "The Free Years." "Ti Amo, Stargazer" is only available digitally for now, however they will be releasing a vinyl version in January of 2019. The vinyl version will feature the entire EP, as well as some of their older hits being featured as bonus tracks. I can appreciate artists who make the effort to keep vinyl reords alive. After all, music always sounds better when it's being played from a vinyl record player. It's rather impressive a local band is making an effort to put their music in the hands of fans via vinyl rather than strictly downloading it digitally. Keep in mind these guys do everything on their own, which makes fans only appreciate their work more.  With that being said, come out to Blueberry Hill's Duck Room in STL and support Chris Rhein, Tim Moore, and Max Sauer. Tickets are available, and these guys won't disappoint