Interview: Director Sean Anders Talks Inspiration For New Film, 'Instant Family'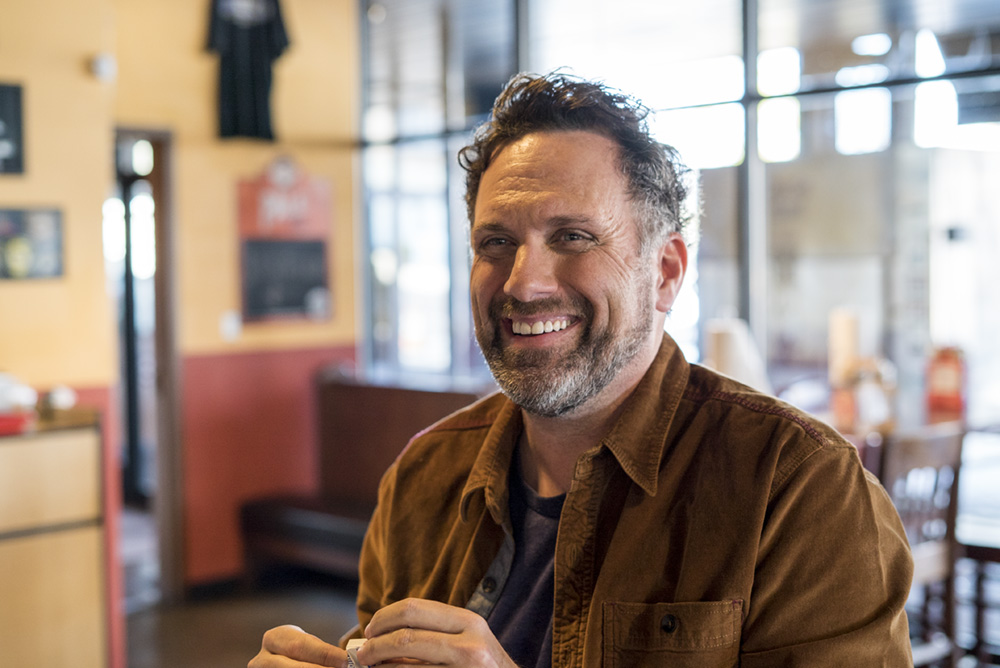 Even if you aren't familiar with his name, you know his movies.
Sean Anders is responsible for writing She's Out of My League, Hot Tub Time Machine, Mr. Popper's Penguins, We're the Millers, and Dumb and Dumber To among others. He also wrote and directed Sex Drive, Horrible Bosses 2, Daddy's Home (as well as the sequel), and now – Instant Family.
Read our review of Instant Family here.
Anders didn't go to college.  In fact, he is completely self-taught when it comes to filmmaking. The director grew up in Wisconsin, just outside of Madison. He always loved watching John Hughes films, but sites Airplane as the film that got him interested in doing comedy.
"So having Julie Hagerty in this movie was really extra special," said Anders about Rose Byrne's character Ellie's mom in his latest film.
Instant Family packs a lot of laughs, but also deals with some serious subject matter. The film revolves around Pete and Ellie (Mark Wahlberg and Rose Byrne), a couple who become foster parents for three kids, ranging from single digits to fifteen.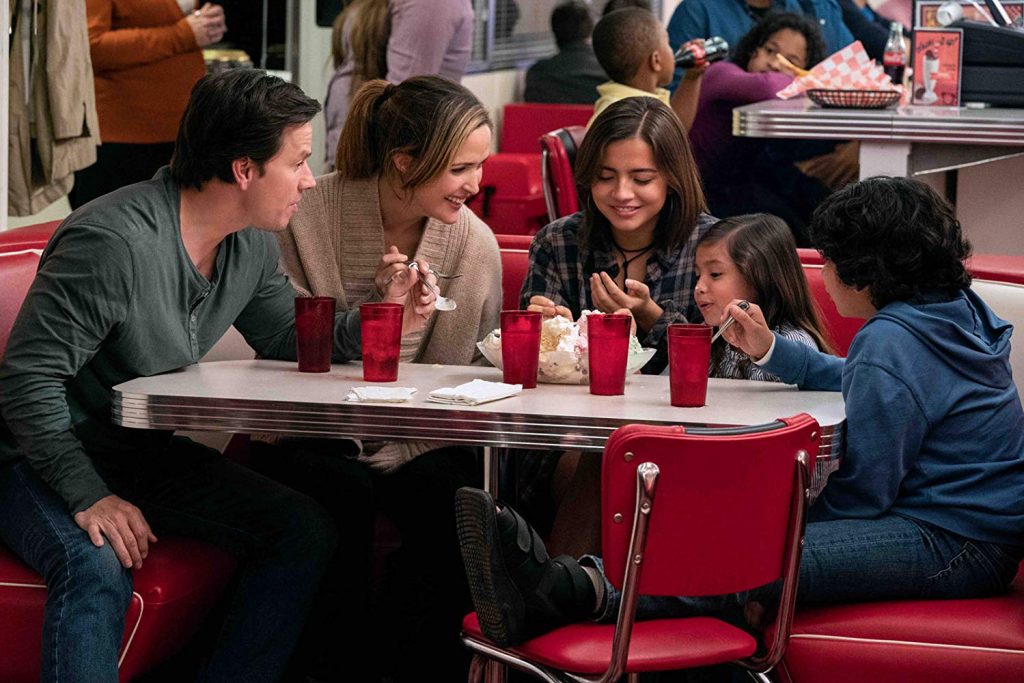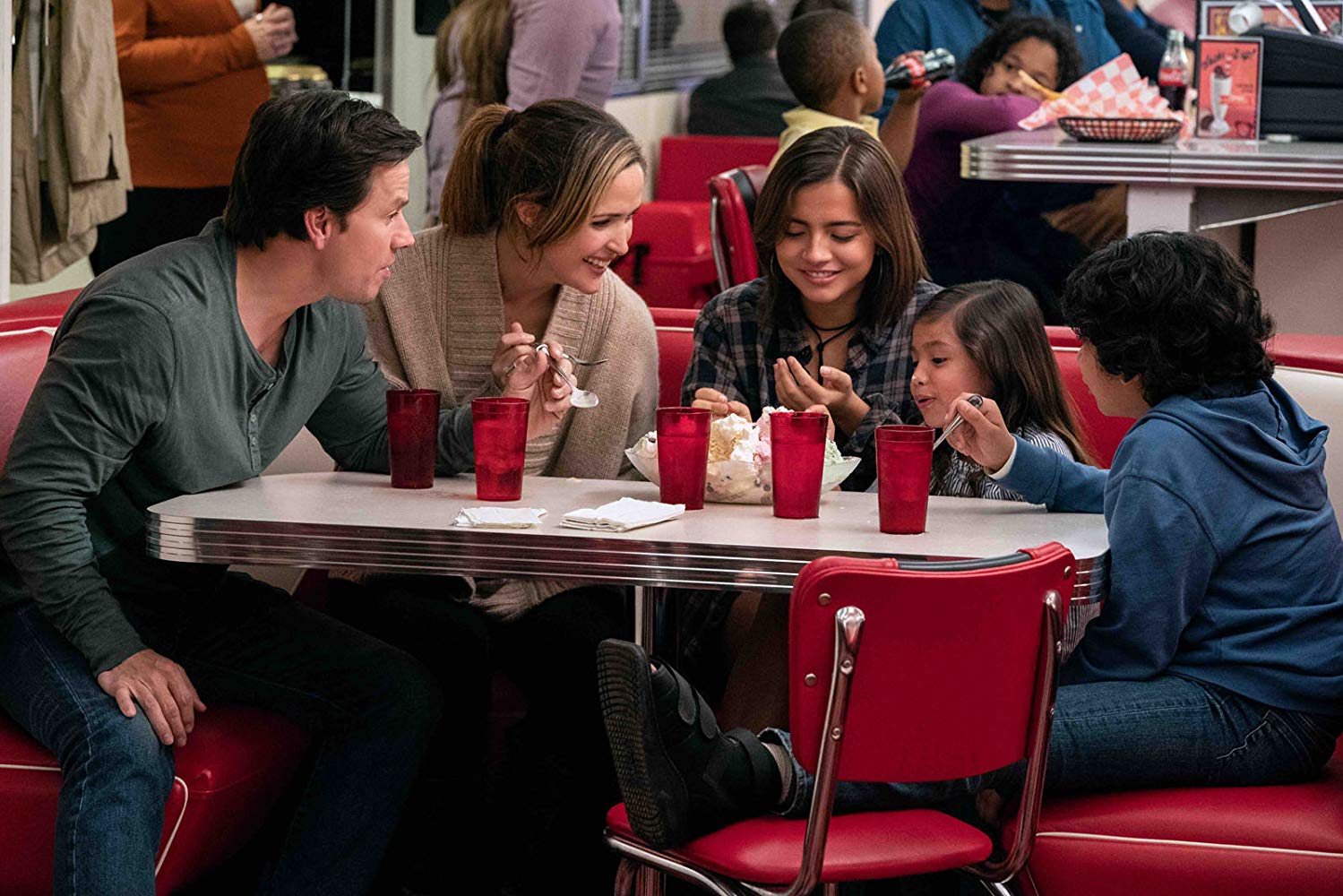 When asked why he decided to go the comedy route to tell this story, Anders says, "My own experience of adopting kids out of foster care had so many genuinely funny moments." He added, "Every adoption story begins with some level of tragedy. But once there are kids in your house, it's the weirdest experience. Because when you have kids that come into your home, and they are already walking and talking, you don't love them yet and they don't love you. You don't even know them, but you're supposed to act like a family. You're supposed to act like their parents, and they're supposed to act like your kids. And it just creates so many awkward, chaotic, difficult, frustrating situations. Not all of those situations are funny obviously, but a lot of them are. So the movie has a fair amount of drama, but we really wanted to do it as a comedy because there have already been a lot of dramas on this topic."
Anders feels like people walk away from the dramatic takes on the subject matter with negative ideas of foster care reinforced, and feeling fear and pity about adoption.
"The story of my family – yes it has elements of tragedy and drama – but it also has a lot of laughs, and love, and joy," says Anders. "We wanted to send people home from this movie having a more positive idea of who these kids are."
When asked if the wider box office appeal of a mainstream comedy had any effect on the decision, the director had this to say:
"The idea was to make an entertaining, genuinely funny movie, that can play at multiplexes and just be a date night movie, or a fun movie to see with your friends or whatever. But then when you leave, you know a lot more about the process than when you got there. Hopefully when you leave, you have a more complete outlook on the kids and where they come from."
As for his hopes of what this movie can accomplish, Anders says,
"Obviously I'm hoping that some people will be inspired to step up for some kids. But just as important, if not more, is if somebody sees the movie and then somebody in their family or one of their friends decides to be a foster parent or adopt – my hope is the movie will help people to be more positive and supportive about that."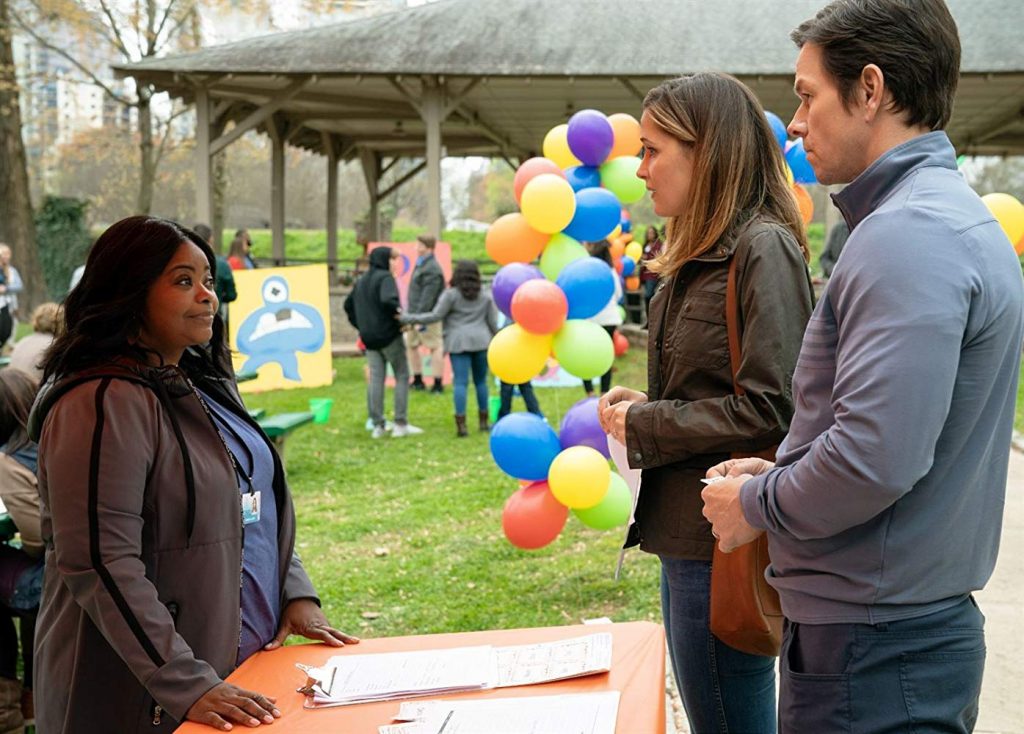 The film isn't based solely on Ander's story, but is rather an amalgamation of his family's experiences and others who he met during his journey to adopt his kids.
"More than anything, I got this incredible experience of being around all of these other people who have families similar to mine," says Anders. "My experience was really wonderful. For example, in the adoption fair scene in the movie, all the families and kids that are in the background of that scene are real adoptive families that were in the Atlanta area."
During a scene where Pete and Ellie are looking at a website of foster kids, Anders used actual photos of children who had been adopted. He even included pictures of his own kids.
Although the director has made some raunchier comedies in the past, he says that he didn't have too much trouble keeping things in check for this story.
"Any time you're dealing with PG or PG-13, you have to adjust the way people talk a little bit," says Anders. "There were never really any areas that we wanted to go into that were too dark for the rating. I feel like we were able to be pretty honest… and we always wanted it to be a movie that people could take their kids to."
As much as Anders wants the film to familiarize people with foster families and adoption, he also made it for kids who have been adopted to have something they can relate to.
"We wanted them to be able to see the movie," says Anders. "We also wanted other kids that they go to school with to be able to see the movie. Because that's such a big part of the movie, to just increase people's understanding of who these kids are and why they are there.  At that, they're not there through any fault of their own."
Instant Family is now playing in theaters everywhere.