Interview: Patton Oswalt Coming to Family Arena This Friday (4/26)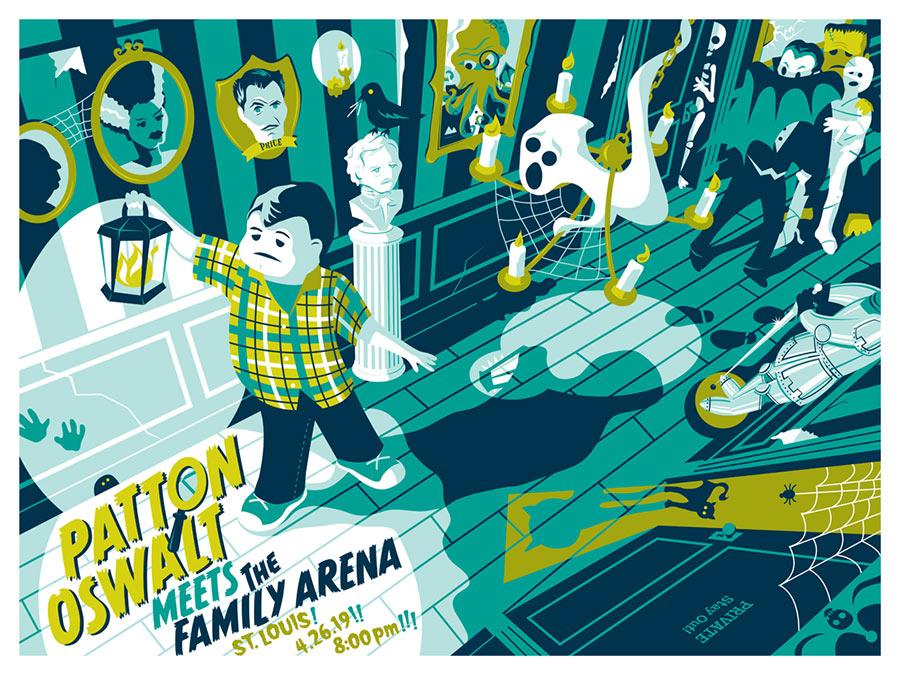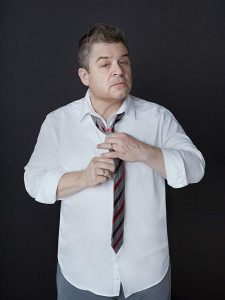 Actor and comedian Patton Oswalt is coming to The Family Arena this Friday, April 26.
Oswalt is coming off his Emmy and Grammy-nominated stand-up special for Netflix, Annihilation. We had the chance to chat with him about some of his current projects ahead of his trip to St. Louis.
The actor plays Principal Durbin in A.P. Bio on NBC, about a disgraced Harvard professor who is forced to work as a high-school teacher. When asked how the reception has been, he said,
"Really, really positive. People seem to really love that show. It's pretty gratifying knowing how hard the writers work on it, and what original stuff they write. It's just really good. I was very, very lucky to be invited to be on that show."
Oswalt is very active on social media and isn't afraid to speak his mind or stand up for what he believes in.
"I've always been that way I guess. I don't see why you can't put it in your comedy, or your art, or whatever you want to do."
And he doesn't let the haters get him down or chase him off Twitter.
"There are just too many fun people. And negative stuff is just electrons. In the long run, it doesn't have an impact and it's easy to ignore."
The second season of Happy! on SYFY started at the end of March, based on the comic series by Grant Morrison. In it, Oswalt voices the titular character – an animated, winged unicorn – who only the main character (Christopher Meloni) can see.
"It's just a different way to emote and act. But it's just as fun as when you're acting on camera – at least to me."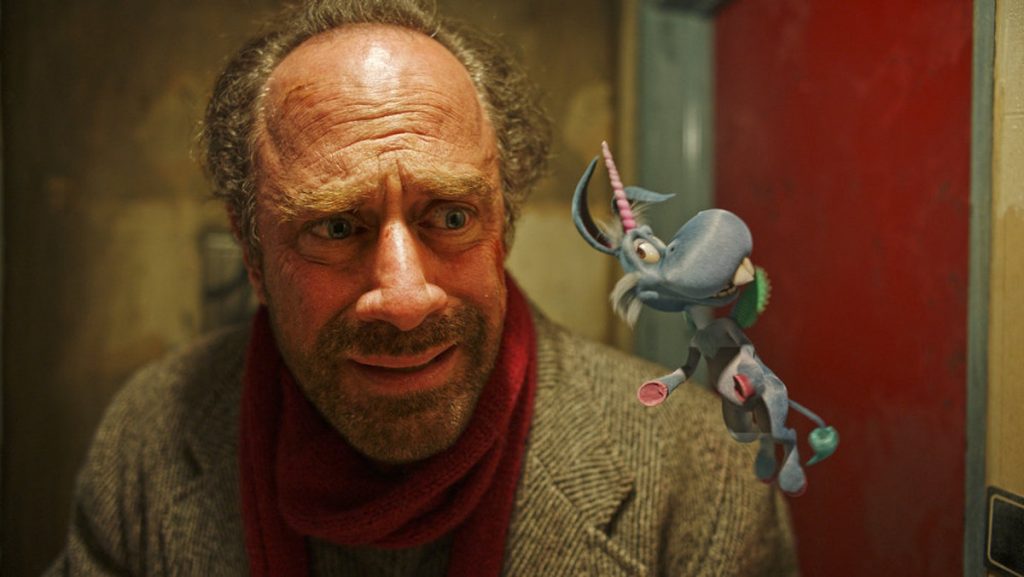 The actor appeared on the latest episode of Conan O'Brien's podcast (Conan O'Brien Needs A Friend) – and I wondered if he was interested in hosting his own show.
"Maybe, but I want to think of something really, really interesting and new to do. There are so many amazing podcasts out there, and I don't want to just add to the cacophony. I'd want to have something that I really, really wanted to talk about. I don't know what that'd be yet. I hope that it will happen organically somehow."
Oswalt has played a wide array of characters in film and television. But when asked if he had a preference for a particular role, he replied,
"I just want the material to be good. I don't even care if it's comedy. I like really interesting material – that's what kind of turns me on. So that's always what I'm looking for."
One thing he hasn't done yet is tried his hand at directing. But it is still in the cards.
"Not yet. Down the road, definitely. But right now – no."
By now, everyone has seen the actor's hilarious appearance on Parks and Recreation, which you can watch below uncut. Unbelievably, they got all they needed on the first try.
"That was one take!"
And because of his love of all things pop culture, he's just as excited as the rest of us after seeing the new trailer for Star Wars Episode IX: The Rise of Skywalker.
"Looks good! We'll see. You never know until you see it, but hopefully, it will be good."
When asked what his secret is for juggling all the acting roles, live shows, hobbies, and family, he says it's pretty simple.
"Just try to be open, check in, and schedule."
See Patton Oswalt at The Family Arena on Friday, April 26. Tickets are available via MetroTix. For  more information, visit familyarena.com or Oswalt's official site at pattonoswalt.com.