Interview: Frontman of Mike Mains & The Branches Talks Tour, and Why We Need to Talk About Mental Health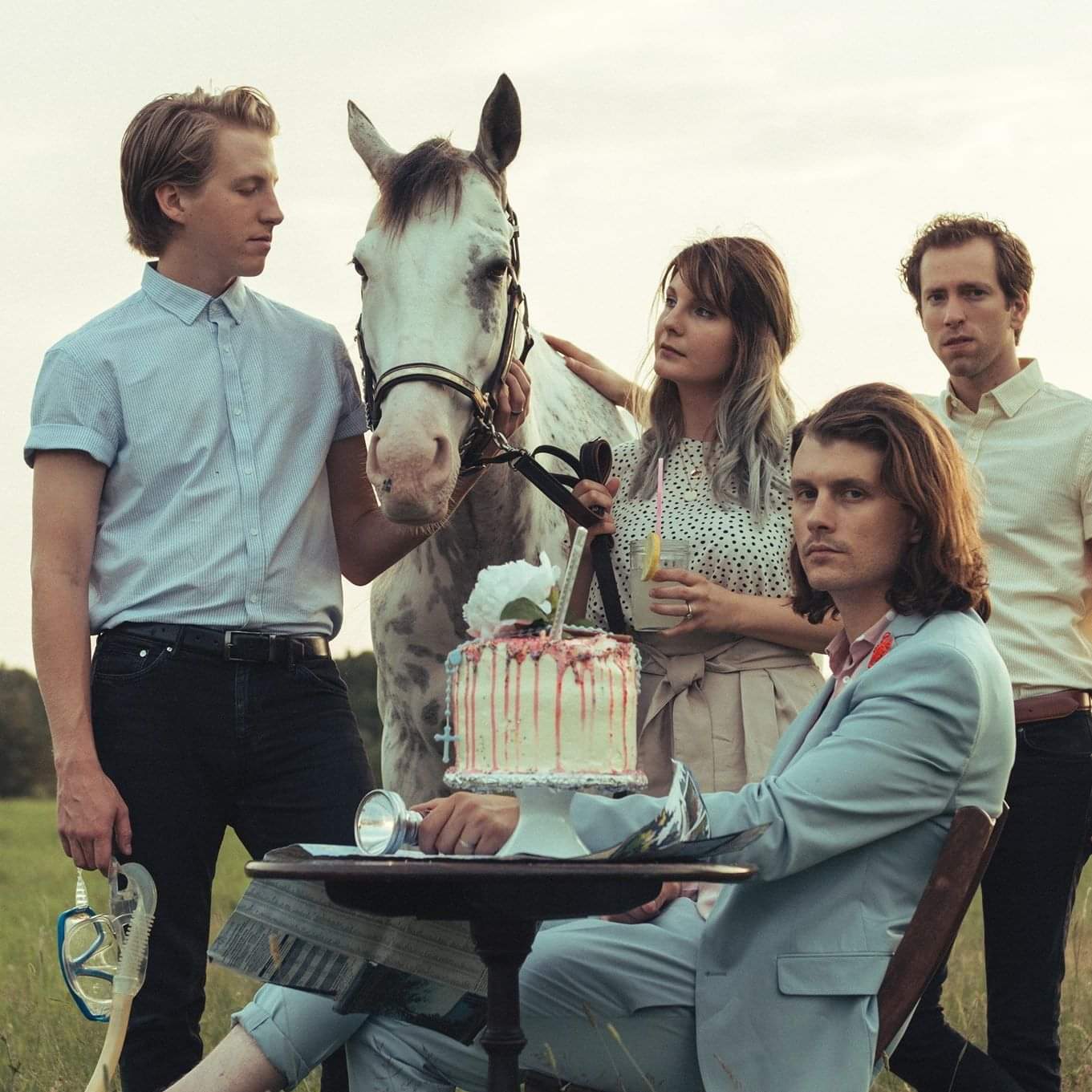 Mental health is a concept demanding attention in today's society, and it's about damn time.
For many years, mental health was an issue millions of people were dealing with quietly, and no one really talked about nor helped the victims until it was far too late. Though many who suffer from mental health issues still do not receive the adequate help they may need or desire, it's an issue people are no longer just brushing under the rug. Mike Mains, frontman of "Mike Mains & The Branches," suffers from a few mental health issues, and he refuses to stay quiet about them.
The band is coming to North Kansas City's "The Rino" on March 15th. "When We Were in Love," the band's newest record which will be releasing on April 5th, is one of Mike's most beloved record. For about a year, Mike and his wife, Shannon, who is also a member of the band, went through a major rough patch in their marriage. As the couple went to therapy sessions to deal with not only their marital problems, but also Mike's mental health issues, their therapist advised Mike to turn his pain into art. Thus, "When We Were in Love" was born, and the story of their marriage is being told throughout the entire record.
Mike claims that the writing process was "the hardest but most necessary writing process" he's ever experienced.  He went further in saying, "There are tracks that I've literally cried on while singing and writing them. On one hand, it was painful, but on the other hand, it was beautiful. I'm connected to these songs like I am connected to my own heart."   As you listen to the record, you can hear the pain and all of the love Mike holds in his heart for his wife, Shannon. Shannon is, in the words of Mike, "his angel."  "This beautiful angel flew into my life and saved me from a brutal childhood. She is the only thing I do not want to hurt and I do not want to destroy." 
After conquering the many challenges thrown at them, Shannon and Mike are now in a much better place. In fact, they make it their goal to discuss mental health issues during their performances.
 "My job in doing these performances is to make sure that when you get in your car after our show, all of the things that you are nervous or excited about feel a little lighter, and that you are not as far-gone as you felt when you walked in."  Mike walked me through the main points he likes to make in a show when speaking to the audience, and it's unlike anything else I've ever seen nor heard an artist do live. It's all about forcing people to recognize that they have issues, and that it's okay to have those issues. He talks about the struggles of mental health, how to deal with it, and he opens up about his own struggles to remind people everyone has ghosts. In his words, "We're all haunted houses." 
Come down to The Rino on March 15th and give "Mike Mains & The Branches" a chance. The venue is small, so expect a very intimate show, and you may just get a chance to speak to Mike and the band afterwards. Don't expect to walk out of that show feeling the same way you did when you walked in, because the whole point of music is to allow you to feel. Good music, a great venue, and a great message is sure to be a perfect mix for a show worthy of seeing. 
Pre-order "When We Were in Love" here, and be sure to check out their new music video for "Breathing Underwater" below.