Interview: Michelle Branch Talks About Being a Hopeless Romantic, New Album and Tour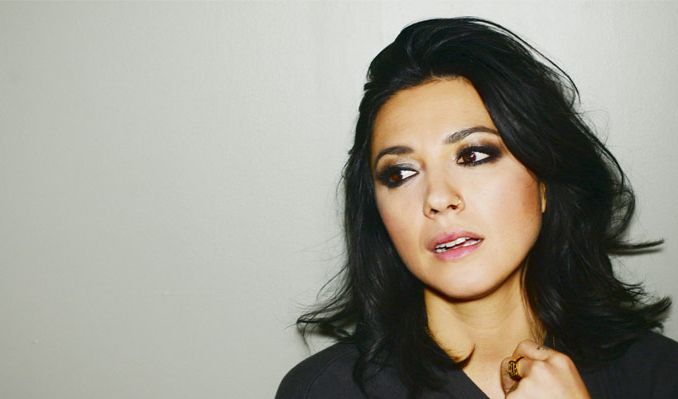 If it seems like a lifetime since the music world has heard from Michelle Branch, it's been an even longer journey for the singer/songwriter. Since bursting onto the pop/rock scene in the early 2000's, Branch has gone through more than most. She married, became a mother, divorced, created albums that were not released, and had a nasty dispute with her former record label, but at the end Branch has emerged a stronger person and 'Hopeless Romantic', the title of her new album.
"The songs that I always loved as a music fan are songs that pull on my emotional heart strings," she said. "I try to have some level of vulnerability that will connect to someone listening."
Branch will bring her Hopeless Romantic Tour to Delmar Hall on Monday night. Her new album is receiving critical praise. Rolling Stone Magazine just listed the album as one of the best albums of the year so far.
Because of all the trials and tribulations the 33-year old has been through, she considers this her most personal album yet.
"I know it is," Branch said. "When I wrote my first album, I was 14 or 15 years old and I was writing about what I thought adult relationships were like. When I was writing this album, I was fresh out of a 10-year marriage, getting divorced, dating, and all the way to falling in love again. It kind of runs the gamut."
Branch said she can relate to each song on the new album.
"Each song means something different to me," she said. "I think it's easier for me to sing and find an emotional connection to a song if I can talk about stuff that's going on in my life."
When Branch's debut album, The Spirit Room, released in 2001, the 18-year old singer found herself atop the charts along with pop princesses Britney Spears and Jessica Simpson. Given the trend back then, Branch said she was at times pressured to go the pop-princess route.
"Oh yes," she said. "There's a song of mine called 'Breathe,' on my second record. There was a full blown meeting about having me not play guitar in the video and hiring a choreographer and putting me in a bustier and miniskirt. I was like, what is happening? I actually got into a huge fight with the director and I left the set. I was like, I'm wearing my jeans and playing the guitar and if you have a problem with that, then we're not shooting the video. There were definite moments, but thankfully I never caved."
In the 15-plus years since Branch hit the scene, the Internet boom has changed the way the music business is ran. While she may have been pressured to change her look as a teen, she said it's easier for an artist to control their brand or image in today's current music scene.
"I feel like there's so many ways that people can actually share their music now," she said. "You don't actually need a major label. I think a lot of artists actually have more control over what they do now. The world is at your fingertips."
In 2006, Branch and Jessica Harp formed The Wreckers, a country duo that released one album, Stand Still, Look Pretty. Branch would go on to write two more country albums, which were never released due to a dispute with her record label. While The Wreckers saw success, the pair ultimately broke up, but Branch said she thinks she will write another country album one day.
"Right when The Wreckers broke up I made an album that was pop-country," she said. "The label, at the time, turned it down. They said it wasn't country enough. I still have a lot that material that I would like to revisit one day. I live in Nashville now and I'm constantly writing with writers who are predominantly country writers and I love country music. So, I don't doubt that one day I will do something like that again."
On Branch's new album, 'Hopeless Romantic,' the singer enlisted the help of current fiance and Black Keys musician Patrick Carney with producing the album. When it was finished, she was left with the task of having to title the album and Hopeless Romantic seemed to come naturally.
"It just seemed like an obvious choice for a title," Branch said. "I sat there at the end and was looking  at 14 songs that were all love songs. Whether they were falling in love songs, breaking up songs, lust songs, it was all over the map. There's a song on the album called 'Hopeless Romantic,' so it just seemed like the obvious choice."
Now 33, and nearly a 20-year veteran of the music industry, Branch said she had one piece of advice she would give her younger self or up and coming musicians.
"Don't be afraid to say no," Branch said. "There are a lot of times when you get offered really cool opportunities and you feel obligated to say yes just because you feel fortunate that it's even crossing your path. But, don't be afraid to say no."
So, what can fans expect from Branch on Monday night?
"You're going to hear all the old songs that were on the radio," she said. "You're going to hear a Santana song, a Wreckers song, as well as the new music. Hopefully there's a little bit for everybody."
Michelle Branch will play Delmar Hall Monday night. The show will start at 8 p.m. Tickets for Michelle Branch are still available through ticketmaster.com.
.