Interview: Melissa Joan Hart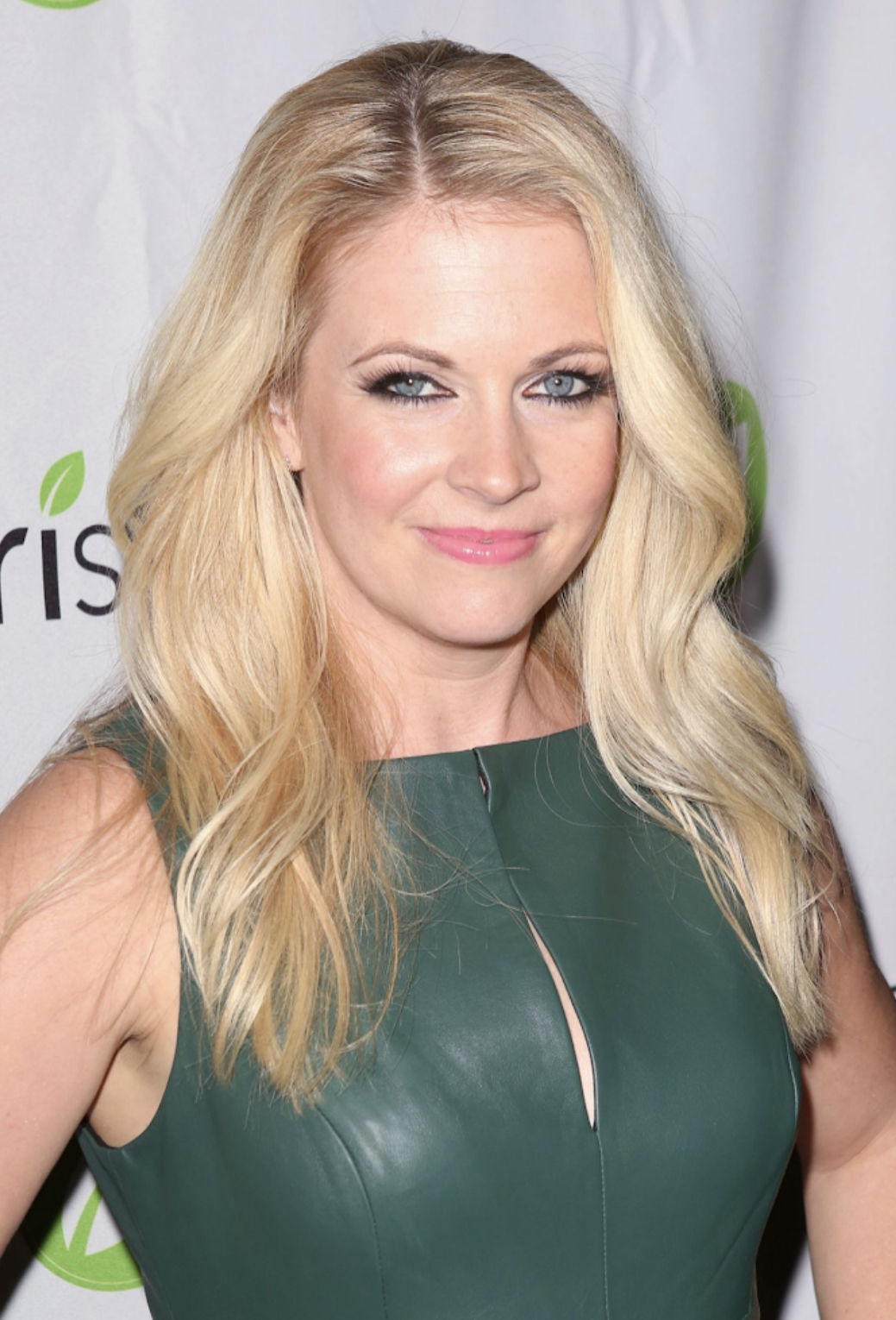 Coming to Overland Park Convention Center in Kansas City this weekend is Christmas Con, brought to you by That's 4 Entertainment.
With a whole schedule of events and special celebrity guest appearances, the holiday spirit will be alive and well for the holly jolly weekend in July. Special featured guest Melissa Joan Hart answered some questions ahead of the con reflecting on some of her favorite holiday moments and features, including her directorial debut of a feature film, The Santa Conin 2014 (seems fitting given the upcoming event.) But, aside from the holiday cheer coming from many of the Christmas-themed flicks, Hart also brings in an entirely new type of fandom as she was the titular character in the wildly popular sitcoms Clarissa Explains It All, Sabrina the Teenage Witch, and Melissa and Joey. Growing up on these shows wasn't the only time I fanned hard for Hart, as she was a staple in the late 90's/early 2000's teen flicks appearing in Can't Hardly Wait (where she set out to be the first Huntington High student to get all 522 yearbook signatures,) Drive Me Crazy, and Not Another Teen Movie.
Ahead of her engagement in KC, Hart explained how excited she was for the Con.
"They are so much fun. There is always such a lovely crowd of people. They have that feeling of hope and joy, and I think that's what the holidays are all about – is hope. It feels like everyone that comes to these is in a giddy little mood and ready to have some fun. Everyone is so excited for summer and barbeques, but for one day, or one weekend I should say, let's pretend it's Christmas again! They have a lot of different celebrities that will be coming together, there will be a tree lighting and cocoa. It's so adorable and just a happy time."
This isn't the first holiday Con Hart will be attending, but it is the first summertime one which she is quite excited for.
As we talked, it was fun to hear her discuss her cheeriness surrounding preparing for the convention.
"I wonder what the vibe is going to be like. What are people going to be wearing?"
We even discussed her own dress code as she contemplated the traditional red and green holiday color palette while preparing to depart to KC. 
When asked what her favorite holiday flick she ever made was, Hart didn't miss a beat in answering. "I would have to say Holiday in Handcuffs, going back to the OG. It's funny and silly and that character was so wonderful."
It was one of the first times she made a holiday feature where her environment matched that of the film, as it was snowing nonstop in California, and Hart even remembered learning how to ice skate.
"What was really special was Santa Con, which is still one of my favorites that I directed and starred in. It was my first directorial debut of a feature and it was just so much work, but it was so exciting – to be on the other side of the camera. I had done it for television a week at a time, but this time to do it for four weeks was exciting. I also was like, will I survive it? It was a fun challenge."
Hart also followed up with how special she thought it was that the film was male-centered, being a rom-com.
"You know, he doesn't get the girl. Spoiler Alert. And I love that. It still has a happy ending, but it's not the ending you're maybe hoping for or expecting."
I asked about the different types of fans that show up to these convetions, as Hart had mentioned the OG, I had to ask if fans from her earlier shows made appearances at the Cons as well.
"Oh yeah, I still think I'm signing more Sabrina photos than I am Christmas photos. Although the new favorite that seems to be popping up more is Dear Chrismas, the one I did a few years ago with Jason Priestley. That one seems to be taking speed and taking off again. It's funny, these movies come out and then they take on their own life. I'm excited for it to be in Kansas City too, it's a new location for us and for fans out there. And whatever reason they're coming for, there are so many interesting people to meet. Everybody there has a pretty large body of work, that's why they're coming to the Con. Everybody usually has 3 or 4 projects people are interesting in seeing them for. It's so fun to meet people and hear everyone's reactions. There is something special about meeting people in this environment. It could be someone who tells you that this is their favorite Christmas movie and they are watching it as a family every year and it's a tradition. It's an interaction you don't always get the chance to have with fans. What is lovely is that these people have their questions thought out and what they want to say to you. It isn't someone seeing you at the DMV and suddenly saying 'Oh hey, my Grandma loved you on Dancing with the Stars.' It's really special."
It isn't just fun for fans as well, as Hart said that everyone who attends these conventions, including the celebrity guests, has such a great time and has so much joy in their heart and coming into these events with such warm intentions.
Of course, I had asked what Hart's favorite holiday movie was to make, but I had to find out what holiday flicks are her favorite to watch, as well as her favorite teen flicks, again calling back to her time as an icon in the turn-of-the-century teen flicks.
"I have a massive list on my phone and we check the boxes every year to make sure we've watched them. There's Elf and Christmas Vacation. And, I have to watch It's a Wonderful Life on Christmas. Every year when I'm wrapping now I've started a new tradition of finding a new movie that I haven't seen. This year it was Christmas in Connecticut, and last year I realized I had never seen White Christmas all the way through. It's a fun new tradition for me. My favorite teen flick would be hmm, I just showed my kids Clueless for the first time the other day. Funny enough, I just watched Mean Girls for the first time recently. I talked about it on my podcast. Drive Me Crazy was a lot of fun to make, so I'd love to go back and watch that again. But, I would have to say The Breakfast Club. If I had to show my kids one teen movie from my childhood, it would be The Breakfast Club."
Finishing up, I asked what was next for Melissa and if she could shed any light on future projects. She is still working on her podcast, "What Women Binge" which she co-hosts with Amanda Lee and has new episodes every Wednesday. She is also preparing to travel to Africa next week on a Missions trip that will also be a 20th anniversary trip with her husband and family. The trip has been planned for years, before her son left for college, and now it is finally happening. She also mentioned she has a new film coming out on Lifetime this Fall with the working title Would You Kill for Me? The Mary Bailey Story.
"We just finished filming that in Canada. It's really interesting, it tells the story through the eyes of three different people and their court cases and the true-life story of what happened. We told it from so many perspectives, and the actors were so great to work with. It was a very interesting set to be on. And, it's the first time I've ever played a Grandmother. I haven't even played a pregnant woman yet, but I have now played a grandmother."
The film will definitely be a little darker than most of Melissa's most recent holiday flicks which are much more light-hearted in nature.
You can meet Melissa Joan Hart this Saturday and Sunday at Christmas Con, again, held at the Overland Park Convention Center. Tickets and information, as well as a schedule of events and other guests can be found at www.thats4entertainment.com. You can also purchase a photo op with Melissa as well as find information on autograph signings at the convention listed on the events page.