Interview: KISS' Gene Simmons Coming to Town for Wizard World Comic Con (Apr 7-9)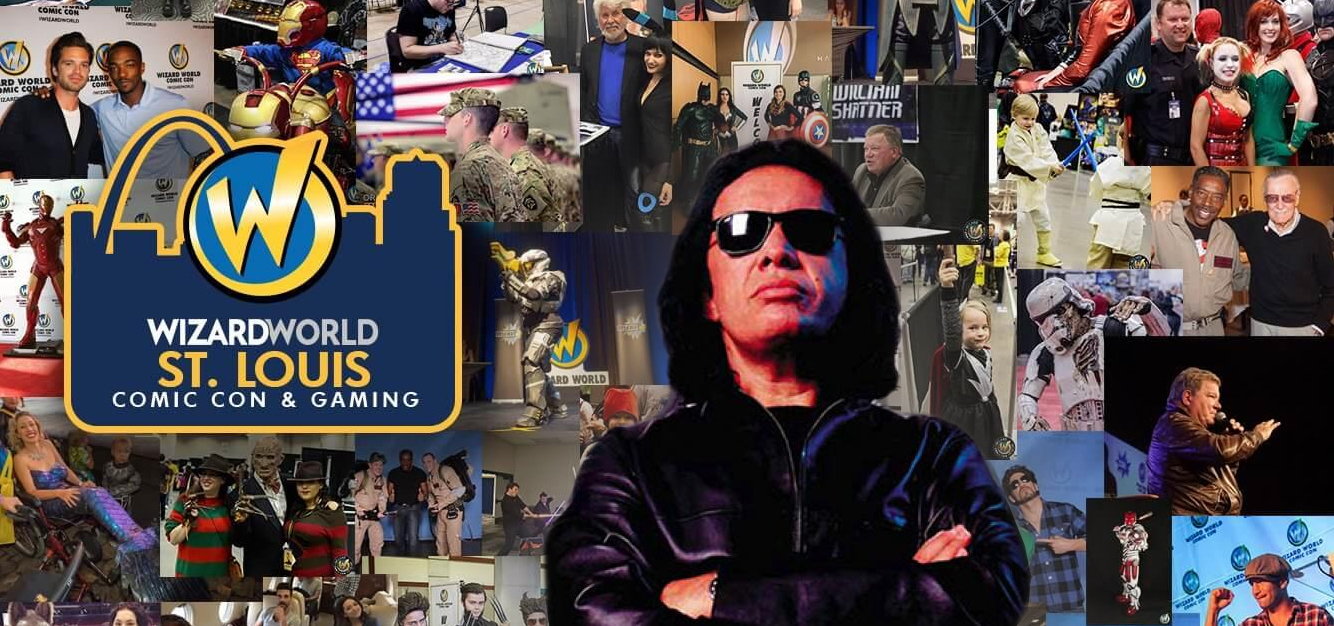 Rock Icon and Kiss-founder Gene Simmons will be appearing at Wizard World Comic Con St. Louis on Saturday April 8 and Sunday, April 9. Simmons will also play a concert on Friday, April 7 to celebrate his appearance at the convention.  
Simmons co-founded KISS 42 years ago. KISS is America's #1 Gold Record Award Winning Group of all time, in all categories (RIAA). The band, which has sold over 100 million CDs and DVDs worldwide, is celebrating their 43rd anniversary. They continue to sell out stadiums and arenas around the world, breaking box-office records set by Elvis and the Beatles. KISS was inducted into the Rock & Roll Hall of Fame at the 2014 induction ceremony, and the band is recognized with a star on the Hollywood Walk of Fame for its pioneering work.
Simmons recently spoke with to ReviewSTL's Jeremy Housewright about his upcoming appearance at Wizard World, comics, the state of the country and much more.
The Kiss frontman explained what led to him getting involved with Wizard World.
"To further elucidate, which is a big word like gymnasium, I've been a comic book geek for longer than you've been alive," Simmons said. "Going all the way back to the 70s, or even when I was a kid, I used to read them veraciously and I still do."
In the 70s Marvel started the KISS comic series, which was their biggest seller at the time. Throughout the years the KISS comic series has been published by many companies.
"Now, I have the new generation, which is a spectacular hit with Dynamite Comics," Simmons said. "Along the way, I've also started Simmons Comics which also publishes my characters."
While he will appear for photos and autographs at Wizard World, Simmons will be joined by a live band to play a show on Friday night.
"Wizard World asked me if I wanted to join the convention to appear and answer questions and blow up little balloon animals and make little dog figures out of it, you know,the usual," he said. "Then the question came up if I could do a few songs. That developed real quickly into why don't we do it for real, and get a band to do all the hits. That's how it developed."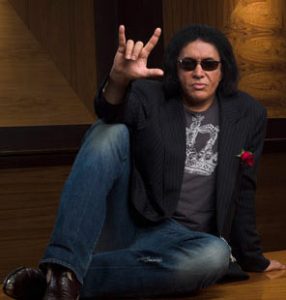 While fronting Kiss for over 40 years, Simmons has worn many other hats from acting to businessman. One of his more recent ventures was as a contestant on season 7 of The Celebrity Apprentice. Being on the show gave Simmons a chance to work with Donald Trump, now the President of the United States. Simmons didn't mince words when asked about Trump and the protests surrounding his recent inauguration.
"Well number one, the electoral college decided overwhelmingly that he's our president," he said. "So, President Trump is our president and democracy allows you to disagree and to march publicly and to voice your opinions and that's what our systems all about. But he's our president, end of story, period. It's a very divisive time and people can figure out what they believe all they want, but the one thing they won't change is the fact that he's our president."
With Kiss continuing to tour all over the world, the band is now playing to multi-generational audiences. Simmons said this has helped make the band's live shows even better.
"If anything I think it's helped us give the audience more bang for their buck," he said. "The idea of KISS was to be spectacular and to blow up stuff and to combine Godzilla, Fourth of July fireworks shows and rock and roll."
The band will depart for a European tour in May.
"We're just having a great time," Simmons said.
With over four decades in the music industry and having made millions of dollars, some wonder why Simmons and his bandmates continue to tour and make music while in their sixties.
"If you take the point of view that my mother has, which is every day above ground is a good day, the rest you can figure out," he said. "As soon as you start taking life for granted, you're going to be one miserable sonofabitch."
Speaking of Simmons mother, who was a Holocaust survivor, he said she continues to have a major impact on him today.
"She was a no nonsense mom," he said. "You draw the line in the sand of what's important and don't sweat the small stuff. Shannon is exactly like that with our kids. You want to leave your room messy, who cares. As long as you're polite, you do well in school, and you're an ethical and moral person, whether you keep your room neat or not, it's your room, you have to sleep in it."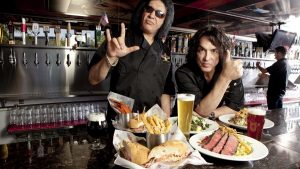 Simmons and bandmate Paul Stanley were recently in Chesterfield to celebrate the opening of Rock & Brews, a new restaurant. The restaurant held a grand opening for just military members. Simmons and Kiss have been a huge supporter of the Honor Flight and several veterans' charities throughout the years.
"It's actually pathetic and shameful that we have to remind anybody living in the United States about the importance of our veterans," Simmons said. "You have to remember, we have no draft, it's a volunteer military and our sons and daughters and husbands and wives go overseas to risk life and limb. Not everybody makes it back and those that do have all kinds of wounds mentally and physically. It's shameful that there's no amendment in the constitution that guarantees them at least a job. The least we can do is honor them. If you're standing in line at a Starbucks and you see someone in uniform, for God's sake get out of the way and make way for a hero."
Given all the different business ventures Simmons has been involved with over the past 40 years, he says he has yet to make a bad decision.
"I haven't made one yet," he said. "Stay tuned."
Simmons admits that from the outsider looking in, it may appear that making music, television, and business decisions is easy, but he was quick to admit that it has taken a lot of hard work.
"You gotta get up everyday and work your butt off," he said. "That's how your roses stay healthy because you get up everyday and give them sun and water them. When you sit back, they die and then you have to go back and start all the way over from seeds. So anytime you take your eyes off your work, your children, anything, it regresses. So don't kid yourself it's hard work."
Despite all the success Kiss has had over the years, the band has never had a number one single in America. If you ask Simmons, that doesn't matter.
"Hits are not important," he said. "Number one hits mean very little. Anthems mean a lot. When you hear it at a baseball stadium or when it's a soundtrack to your life, it's more than a number one hit."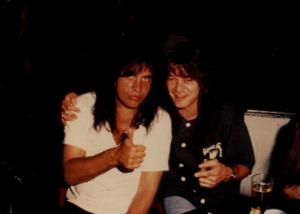 While KISS fans may know Simmons discovered Van Halen, there may still be a surprise for even the truest rock fans. He also produced an original 24-track demo that has yet to see the light of day (although some of it has leaked onto YouTube over the years).
"That's totally up to Edward and Alex," Simmons said. "It's their band, it's their music. They should be able to determine their own legacy. It's up to them what they want to do with it."
With Wizard World coming up in the not too distant future, Simmons has other projects in the works, including a box set of 150-200 songs. He said it's getting close to being released.
"I'd say it will be released within the next 6-8 months," Simmons said. "I've been working on it for a while and I'll tell people more about it as we move on."
In the meantime, you can visit with Simmons at Wizard World St. Louis Comic Con April 8th and 9th, or catch his show on Friday, April 7. The Gene Simmons VIP Experience is available for 359.99 and includes a photo op and signature, as well as admission.  Wizard World VIP Experience Packages are available for the weekend at $199.99. For more information visit wizardworld.com.