Interview: Kevin Rothlisberger, Director of LOOM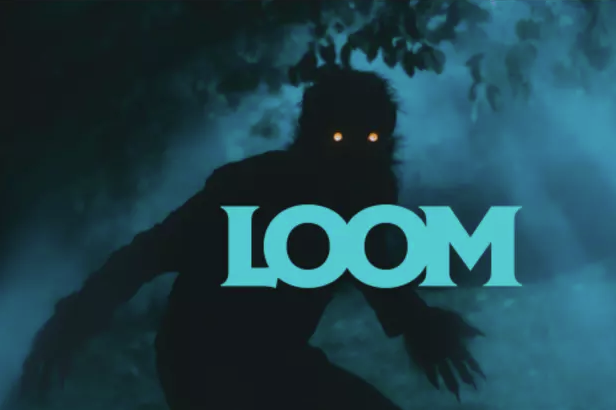 On Friday night, if you're in the mood for some scares, a local actor and director Kevin Rothlisberger will be debuting his 30-minute throwback, thriller LOOM at The Hi-Pointe.
The screening will take place at midnight and cost just $5 to see.
"We filmed LOOM last year in the St. Louis area," Rothlisberger said. "I moved back to St. Louis in May to complete the film. Basically, everything in life was pointing toward coming back and completing the project here."
Rothlisberger grew up in St. Louis and Waterloo, Il. He has been an actor since he was 11 years old.
"I used to make my own movies on those big, old-style cameras when I was 11," he said. "I've always been a big fan of movies in general."
LOOM is Rothlisberger's first venture into directing, not counting the films he made as a kid.
"I've been part of entertainment and movies since I was 11," Rothlisberger said. "That's how I met my wife, on the set of Jurassic World."
Rothlisberger worked as Chris Pratt's photo double on Jurassic World back in 2014. His wife played Bryce Dallas Howard's double on the film.
"It was surreal and humbling, a big pinch-me moment," Rothlisberger said of working on Jurassic World. "Knowing that you're part of one of the five biggest movie franchises of all time is pretty cool. When it comes down to it, it's always still work. It's a job. The glamour of it kind of settled because I knew I was there to work. It was just a great experience."
Rothlisberger said he was in awe of the technology advancements that were used in the film.
"What I found absolutely incredible was at that point the guys were running around in grey little jumpsuits with velociraptor heads on," he said. "What was incredible was that as they were walking, you could see behind the camera screen about 65% of the computer generated image was there of what they were doing. That was when I realized, we weren't in Kansas anymore. That was an eye-opening moment."
Rothlisberger was able to have lunch with some people from Industrial Light and Magic while on the set.
"That was just a dream come true for me," he said. "They are part of Lucas Film, which was another great thing with my film, LOOM. Skywalker sound did the sound for my movie. That was one of the greatest experiences I've ever been able to witness, was going out to San Francisco and going to an almost billion dollar sound facility. It was a childhood fulfillment."
LOOM takes place in 1979 on Halloween, as two young lovers, Adam and Shelly are out for a romantic camping trip. Some local boys show up to crash the party only to be terrorized by a beastly transformation. A terrifying game of cat and mouse ensues. The short film pays homage to the fantasy horror genre of the late 1970s and early 1980s.
Rothlisberger, the producer, director, and actor in the film, founded Cyclops Entertainment, a Midwest production company dedicated to producing compelling independent films.
For Rothlisberger, LOOM has been a project he's been working on since 2012. He began writing the script, then called American Lore. He came up with the idea after watching the Texas Chainsaw Massacre and Evil Dead.
"I had this incredible idea," he said. "I just loved that gritty 16mm look."
He shelved the script after a show called American Horror Story debuted, feeling like his idea had been taken.
"I was kind of depressed because I had this thing called American Lore and Lore is another term for the story. So, I was like I'm going to put this thing on the shelf. I was a little burnt out on it."
It wasn't until the presidential election of 2016 that Rothlisberger decided to continue working on the project.
"I was just depressed because it was such a volatile, weird time," he said. "I left social media for about 3 months, which was actually good for my mental health. I needed something to work on, so I took it off the shelf and changed the name to LOOM."
As Rothlisberger was finishing up his script, another show made its debut on Netflix, a show called Stranger Things.
"Right as I'm polishing it up, Stranger Things comes out," he said. "I was like, sonofabitch! I was kind of mad because it was good. Part of me which was upset, where they missed the mark with what I would have done differently, and I did do this in my film was that everything would be 100% practical effects. Nothing would be CGI and that was my biggest critique with Stranger Things and still is to this day. You have a 1980s show and everything has been done great, the set and the wardrobe, the art direction, everything is really great. Then, they blow it in my mind with 1990s CGI. I was like, they are making a 1980s show and using 1990s, made for television CGI. Why?"
Instead of getting down about a show based on the time period of his film, Rothlisberger decided to strike while the iron was hot.
"With Stranger Things, I now was able to explain the premise and people understood it," he said. "Stranger Things opened their eyes to a nostalgic thriller."
Now that the short film is done, Rothlisberger is hoping to sell it as a series to a network. He said he is ready to go if that happens.
"That would be my dream to get it into a film festival circuit and then the networks see it," he said. "I am ready to go if a network or a streaming service greenlights it into a series. I already have my ducks in a row of a series. So basically, if they would want to do a series, what you will be witnessing on Friday would be a perfect pilot for episode 1."
Catch Rothlisberger on Friday night at HI-Pointe Theatre when he has a special screening of LOOM at midnight. Tickets are just $5.