Interview: Corbin Bleu Fulfills Lifelong Dream While Singin' in the Rain at Muny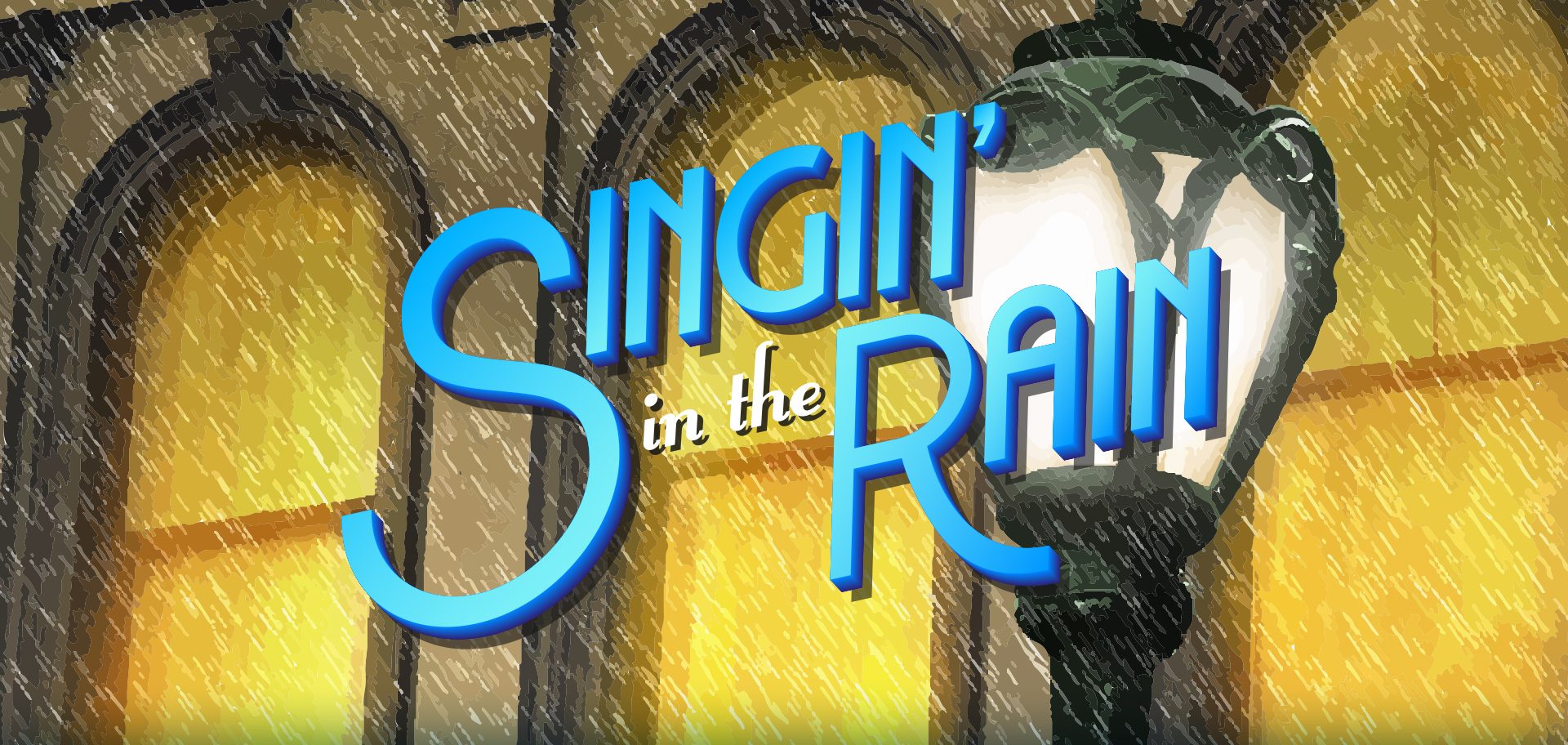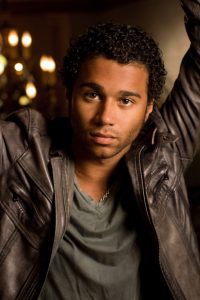 You may know him from Broadway, where he performed leading roles in Holiday Inn, In the Heights, and Godspell. Or on television, in dozens of roles, and placing second in Dancing With the Stars in 2013. Or perhaps as Chad in the High School Musical movies. Corbin Bleu can do it all, and this week he gets to accomplish one of his childhood dreams – performing as Don Lockwood in the stage adaptation of Singin' in the Rain at The Muny.
We had the pleasure of speaking with Corbin about his career, Disney fandom, and how he fell in love with Singin' in the Rain so many years ago. In the upcoming show, Corbin will be appearing in his Muny debut!
"I have performed in St. Louis, but not at The Muny. And I think it was about 10 years ago. That was when I was on tour with my music, when I was doing my solo album. Touring is always such a blur, and you go to all these different cities – and you're there for all of maybe a day or two. And everything just runs into each other. But I always said that there were two places that stuck out to me, and it was: Portland, Oregon and St. Louis. There was just something about this place that I found really special. I remember the time I just took a walk around The Arch, and it was so pretty and green. And I thought the people were really nice."
Corbin saw his first show at The Muny last week and was blown away.
"Now being here at The Muny, and having seen my first show finally – I watched 'Jerome Robbins' Broadway' a few nights ago – and God, it is just such an experience. We have the Hollywood Bowl back in LA, which is also a beautiful experience – to be outdoors, and especially in the beautiful Los Angeles weather. Here though, it's those trees! There's just something about it, that definitely feels very special. It's very unique and special. So I'm very excited to be able to get on the stage, and especially for the title number of 'Singin' in the Rain.' It's going to be a magical number!"
Landing the lead role of Don Lockwood is something the actor has dreamed about since he was a child.
"I actually did a number to Singin' in the Rain with my very first dance teacher ever, when I was living back in New York. I think I was all of like five, or six. I have a picture of me in my tap shoes, and I have an umbrella and the raincoat. We were doing this number. And then over the years, I've been obsessed with the movie. I'm obsessed with Gene Kelly. And then the last show that I did, Holiday Inn, I got a chance to play a role that was originated by Fred Astaire. I think that's how this probably came about."
On watching the film growing up, he says,
"I can't remember how old I was the very first time I actually saw the film. I was pretty young – I think it was probably middle school. As with every film that I've seen with Gene Kelly, or with Fred Astaire, I've always been just mesmerized. And every time I would look at it, I knew I wanted to do that. And being able to do this show now, it is very fulfilling. And as it's coming together, I'm just getting more and more excited, and looking forward to being able to actually do this show on this large of a stage. They're going full out with all of this because it's The Muny's 100th season. You can tell that they are really just pulling out all the stops!"
This isn't the first time Corbin has had to fill some big tap-shoes, and he is more than up for the challenge.
"I believe Marc and Rommy, our director and choreographer, probably thought of me following Holiday Inn. It's in the same vein, and they knew that I could do it. It is quite a beast of a show though. It's something that I've always wanted to play, but now actually being here – and also in this setting with The Muny shows – because you only get eleven days. Wow, is it a process. It's a fun process, and I'm enjoying it, but wow it's a lot!"
Here's a preview of Corbin and the rest of the cast during rehearsals at The Muny:
Rather than try to emulate what previous actors have done, Corbin tries to recreate the source of what made those performances so special.
"Overall, you learn the steps. You learn the lines. You figure out the best way to deliver it authentically. At the end of the day, I'm not Gene Kelly. I'm not Fred Astaire. I'm not Lin-Manuel Miranda. I'm me, and it's going to come out how it is going to be for me. What I do try to find is there's always some sort of an essence, that each of these people has given to the role. Which is why they have made them so iconic. I talked about it when I was doing Holiday Inn, and everybody was saying, 'big shoes to fill,' with Fred Astaire. And I said, 'I'm not Fred Astaire.' First of all, I'm much shorter and stockier. So even just as far as dancing, it doesn't look the same."
So what was it that made those classic performances so special?
"The big thing with Fred is he just made everything look so light and airy. He always made it look so easy. And that was the key for me. I didn't want to make it look like it was digging, and working hard. It was just really about giving that effortlessness. And for me doing this role, of Gene's right now, in everything that he did – he's such a sunbeam. With everything, he had such a smile, and such a joy and light that comes from him when he dances. And that's something that Marc has been talking about in the process – I think with everyone who's involved in the production. There is such a lightheartedness and joy that's brought to this production. And that's what everyone who has grown up with his film feels when they watch that movie."
Watch Corbin's fantastic tap number, "Let's Say It With Firecrackers," from Holiday Inn —
When it comes to Gene Kelly,
"Anybody coming to see this, who knows the film, that's what they want to see. They have that nostalgia, they want to feel that joy! I'm not looking to be exactly like him, but whatever that essence is. Whatever is the joy machine from me – from Corbin. That's what I have to find."
Translating a movie for the stage isn't always easy. There are no cuts or second takes in live theatre.
"This was created and intended to go film a number, and then go into your trailer and sit… But every number is high-energy, and every single number is full out. Every show has that show number, or two numbers that are like those big tap numbers. And everybody comes out, and everybody dances, and it's full out. And then you have some easier numbers. But every single number in this show is to the nines. So much choreography, so many lyrics, and so many themes. I'm getting such a good workout! I feel like I've already lost like ten pounds in the past five days!"
A few years back, Corbin was asked to be a part of the 60th Anniversary Edition of Singin' in the Rain. It was one step closer to his dream, and one of the perks from filming those special features even came in handy during rehearsals for this show.
"It's been raining sporadically out here, and I've been able to use my 'Singin' in the Rain' umbrella. If you look toward the end of the special features, I actually did a little bit of the "Broadway Ballet" number. And they did a side-by-side with Gene Kelly. That was probably six or seven years ago, having no idea that this would actually come to fruition one day."
For fans of the 1952 film, you can expect much of what you are familiar with – yes still experience it in a new way.
"We are doing original choreography. When I say original, I mean THE original. So "Singin' in the Rain," I have literally watched the number from the movie, and learned that choreography. So even more so, because we're doing those moves – the specific moves – it is important to know that it's not going to look exactly like that. Rather take those exact moves, and make them your own."
And how can you choose a favorite number? Most fans of the movie will probably agree with Corbin that it's almost impossible.
"I think that's why this movie is considered, by many, as one of the greatest movie musicals of all time. Because every single number is incredible. I love "Moses Supposes." Between Gene Kelly and Donald O'Connor – how fast it is, and how intricate it is – and having learned the original choreography. It's a lot of sounds, in a very short amount of time, and you're flying around. They really capture the 'buddy-buddyness' of them, and them playing around! And then you have the same thing with "Good Morning." I think they've done such a wonderful job, with this group of friends who have this love of performing. And when there's a little bit of an opportunity to, they take advantage of it. So yeah, I love "Good Morning. I love "Moses Supposes." I've been working on "Fit As a Fiddle," which is also epic. And right now, you actually caught me in the middle of rehearsing "Broadway Ballet."
On the challenges that the cast and crew face when adapting the musical numbers from the original film,
"I would say a majority of it – 99% of it – is what's true to the film. And when you're doing that, in that sequence when you watch the film, it's very difficult to manage on stage. For instance, in the very beginning you think about how he has his whole speech about dignity. And they go into the flashbacks, like him and Cosmo doing "Fit As a Fiddle" and they're in their vaudeville days. We do that, except you have to think – I'm on stage, giving that dignity speech – and then as I'm speaking, we transition into "Fit As a Fiddle." In which I'm wearing a completely different outfit. So I do this dignity speech quick change into the "Fit As a Fiddle" number, which is very hard, and then transition into the movie theater. So we've had a flashback, and all of a sudden we're back into the movie theater. So it's stuff like that, when you look at it as a film – yes, absolutely. It's easy to cut away, and do other things. But to do it on a stage setting, it's a feat. And I think – and I hope – we're going to pull it off."
Corbin is a long-time Disney fan, and even proposed to his wife in front of Cinderella's Castle in Walt Disney World. When asked what his favorite classic animated film is, he quickly replied,
"Beauty and the Beast, hands down. I was just laughing with some of the stage management because my phone went off – and whenever my wife texts me, it's the rose song from Beauty and the Beast. I'm obsessed with that movie, and Belle is my favorite princess."
If given the chance, he'd love to be involved in a Disney live-action remake of one of his favorites.
"I love The Lion King, I know that one's already in the process. Beauty and the Beast, obviously my favorite… You know what would be great? If they make a live-action The Nightmare Before Christmas! That would be cool!"
Of course, when asked who he would play, he didn't hesitate,
"Jack Skellington!"
---
See Corbin Blue as Don Lockwood in The Muny's production of Singin' in the Rain, opening Wednesday, June 27! Tickets are available at MetroTix.com. For more information, visit Muny.org.