Comedy Interview: Comedian Rafe Williams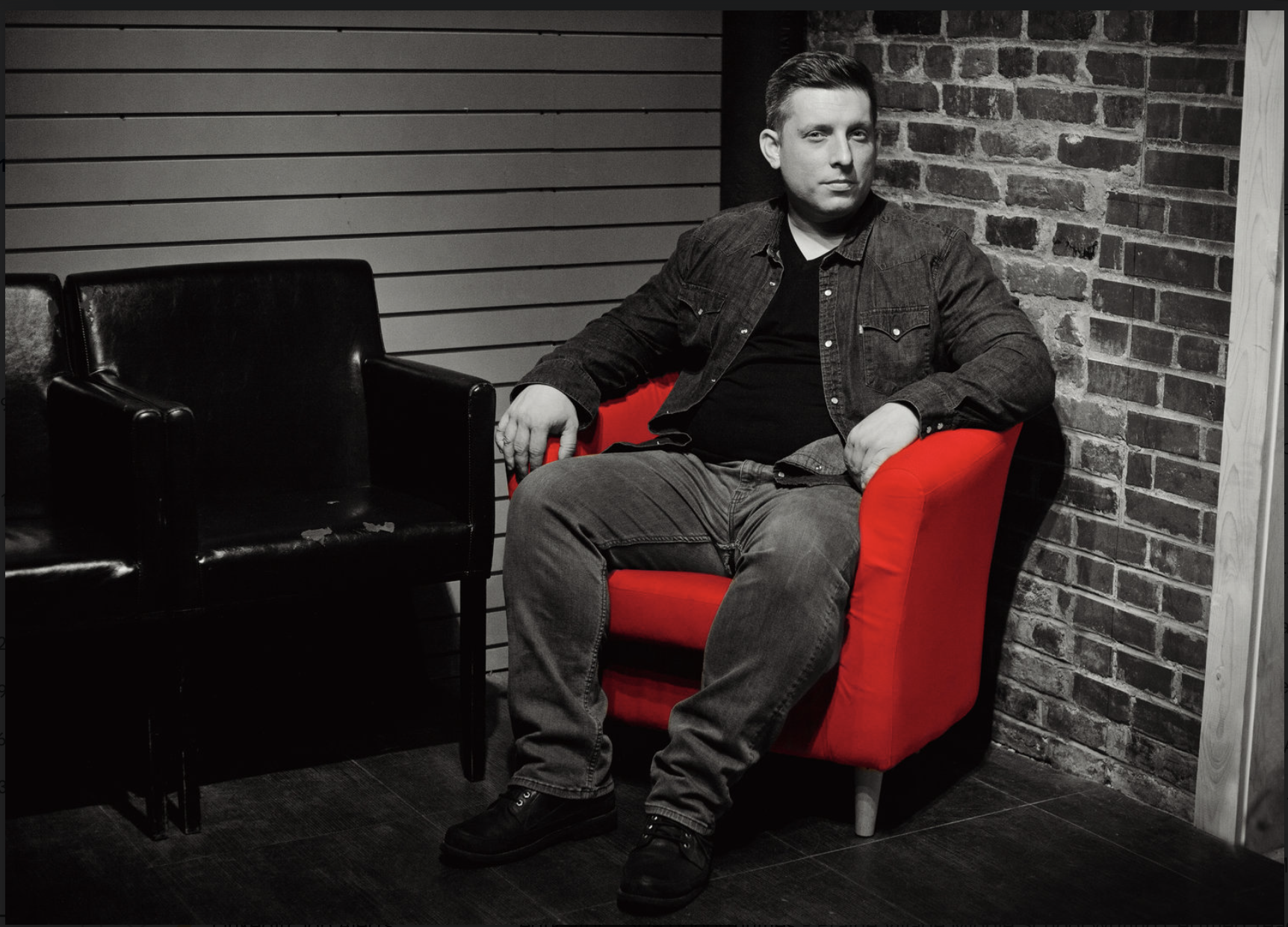 You may have heard of comedian Rafe Williams, and if you are a fan of the Rizzuto Show on 105.7 The Point, you definitely know him. The Dowell, Illinois native has been a fixture on the comedy scene for a while now and isn't going anywhere anytime soon.
"I always wanted to do comedy growing up and then moved to St. Louis to try to figure it out because it was the closest city," Williams said. "The area had a comedy scene and actually had comedy clubs."
Williams started hitting the clubs, honing his craft at open mic nights and began reaping the benefits of his hard work.
"I got good enough to get paid after a while," he said. "I kept working the club system and independent shows and improv, things like that."
While Williams admits he got a late start in comedy, not getting going until his 30's, he thinks this could be an advantage over some other comics.
"It's a craft that takes a long time to get good at, so I knew time wasn't on my side," he said. "The thing that was on my side was I had lived a life, so I had things to talk about as opposed to if you start comedy at 16, you haven't really lived yet. So, it became my enemy and my friend."
Although he may have gotten a later start than some, Williams was a fan of many comics.
"There were a lot," Williams said. "There's always George Carlin and Richard Pryor, you know, as cliche' as that might be."
Williams grew up watching Carlin's and Pryor's cable specials.
"I would go over to a friend's house, whose parents could afford HBO," he said. "I was also a big fan of the Carol Burnett show and Lucille Ball. I loved those type of shows. I also grew up on Saturday Night Live."
Williams admits that while everyone has their favorite cast of SNL, his was the Farley, Spade and Sandler era.
"I would say it's a swarming of all those influences that got me hooked," Williams said.
Starting out, Williams said he had to overcome horrible stage fright.
"You got to eventually get over that," he said. "The only way to do it is to get up there and do it."
One question that I always ask comedians is if there is any topic that is off-limits.
"Yes and no. Being hurtful for the sake of being hurtful is something that I don't like doing," Williams said. "I think anything can be joked about in the right hands. Comedy is tragedy plus time and tragedy includes trauma and things like that. So, as long as you're coming from a place of love and intelligence and handle it with responsibility, my answer is no, nothing is off-limits. But, I don't think you should be an asshole just to be an asshole."
Like a lot of writers, Williams admits if he is out and about and sees something that is funny, he will stop and write it down.
"I keep notes on my phone so I will stop and write it down because I may not remember it later," he said. "I still write everyday and even keep a journal to handwrite notes in."
That's actually some advice that Williams would give young comedians or writers.
"If you see something that is funny, write it down! You probably won't remember it and then you will be like, what the fuck was that? Then, it's gone forever."
While Williams is now a permanent fixture on the Rizzuto Show, he continues to tour, doing standup gigs and is even working with Glory Pro Wrestling.
The comedian will be in a match on Sunday, April 30 at The Pageant. This stemmed from a commercial he was in for Jim Butler Chevrolet during the Super Bowl.
"I played a character named Powerhouse and that's who I'm wrestling as at the show," Williams said. "They asked me what they could do. They asked if they could body slam me and I asked how hard because I'm 40. Shit will break dude."
Williams will also be appearing at the City Winery on May 4 along with JB and Chris Oliver. The host for the evening will be Jack Wright.
Williams said he's looking forward to performing in a setting that isn't a comedy club.
"Giving people stage time outside of the comedy club is a really big thing," he said. "It's a really big part of how comedians grow."
The event, Wines & Punchlines will start at 8 p.m. on May 4. Tickets are $10-15.
Perhaps the biggest news in St. Louis radio in quite some time was the new additions of Williams and former KSHE on-air personality Lern to the Rizzuto Show, the number one morning show in St. Louis.
The show found itself needing to fill two openings after the passing of beloved radio personality Jeff Burton, who passed away after a battle with cancer. Burton was a staple of the show and 1057 The Point, and also a friend of Williams. Shortly after Burton's passing, the show had to remove a member of the program due to an unrelated issue.
Williams had appeared on the show as a guest host many times over the last couple years and was long considered a friend of the show, so the addition made sense.
"I knew Jeff and would go on the show a lot to promote my shows," Williams said. "I was a friend of the show. I've done a lot of morning radio and TV and it can be fucking brutal, but this show is so easy going and fun."
Williams said that show host Scott Rizzuto reached out to him about joining the show.
"He said he considered me a friend and always enjoyed having me on the show. He was hoping I would at least consider throwing my name into the ring to join the show. It started as me filling in while they were trying to figure it out. I loved Jeff and felt really bad for what they were going through, so my filling in turned into kind of a long-term audition."
The show made it clear that they wanted Williams because of his comedy and would not hinder his stand-up career.
"They made it really, really hard for me to say no," he said. "They told me I helped make the show funnier and they wanted me to be able to still do comedy. So, they were really cool about it."
Once Williams was locked in, the show added Lern, who made her name as a on-air personality down the hall of the Hubbard Radio studios at KSHE 95.
"I was really glad they were bringing Lern in," Williams said. "I think she's really funny and has really good chemistry with everyone on the show."
So, while getting up at 3 a.m. may not be the easiest thing to do, Williams said the chemistry that Rizzuto, Moon, King Scott, Lern and himself half really makes it an easy gig.
"I think the female perspective really adds to the show," he said. "It's just like we are all sitting around talking and hanging out."
The Rizz show and comedy dates keeps Williams busy, as he performs nearly every weekend.
"Ideally, if you're booked out, your doing 20 shows, five shows a weekend, four weekends a month," he said. "I try to keep that average between 15-20 shows a month to keep sharp. It's easy to get rusty. You can't just go up on stage once or twice a month and stay in command of your performance. Comedy is tough."
With his schedule of comedy dates and now full-time gig with the Rizzuto show, Williams may very well be one of the hardest working entertainers in St. Louis.
You can catch Williams every morning from 6 a.m to 10 a.m. on The Rizzuto Show on 105.7 The Point, along with his appearance with Glory Pro Wrestling on April 30 at The Pageant and the Wines & Punchlines show at The City Winery on May 4.