Cirque Du Soleil's "Michael Jackson: The Immortal World Tour" Review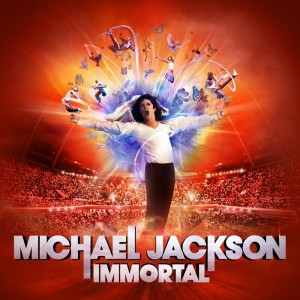 The stage is set, the curtain is dropped, and you wait in breathless anticipation of Cirque's latest creation, live at the Scottrade Center.  The Immortal World Tour, featuring Michael Jackson's entire catalog of hits, is the most daring and emotional show yet.  I spent the better part of the show feeling like Michael was there performing.   Everyone, from the acrobats and gymnasts to the band, feels his presence throughout the show.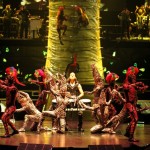 Local musician Keyon Harrold grew up in Ferguson and graduated from McCluer High School. He never imagined he would one day perform the music of one of his biggest influences.  About 2 years ago a friend of Keyon's asked him to run away and join the circus.  At that time, he thought his friend was nuts.  However, after careful consideration, and lots of research, Keyon applied to be apart of Cirque Du Soleil's "Immortal".  As a jazz phenom, he was selected to play his trumpet in a band that is carefully constructed of mostly original musicians for Michael himself.  "It's not uncommon to see my fellow musicians drop a tear or two during rehearsal as they remember Michael performing with them" says Keyon.  I, for one, agree as throughout the show I felt Michael's essence in every note.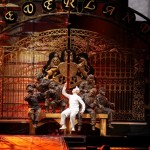 I have always wanted to see a Michael Jackson Concert and the closest I ever came to that was the film release of "This Is It".  I can proudly say that is not the case anymore.  The first half whips by in about 45 minutes and you never feel like Michael is not there.  From the creative introduction of five guys who idolize Jackson climbing walls while "Working Day and Night" blasts, to the gates of Neverland Ranch and a mime awakening its inhabitants within, to soldiers marching, or vines growing out of seemingly no where…he is there.  The show is a blast and you won't believe everything you see.
I won't give away too many spoilers, but I will say that from the amazing cut scenes for "Smooth Criminal" to the breathtaking tribute to the Jackson 5, this show is not to be missed.  You'll laugh, cry, and even dance to a show that is sure to become the next "Mamma Mia".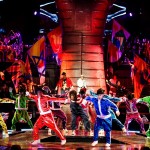 Tickets range from $50 – $175 for the more lavish VIP seats.  But are totally worth the expense when you take in around 50 performers, and the army of a back stage crew.  The experience is just like a Michael Jackson Concert, well, maybe a little different when you add in the amazing acrobatics, dance routines, and gymnasts.  But you can bet that at the end you'll be asking yourself…did I really not see Michael?  He lives on in our hearts and in our heads and this show will move you like no other.  It doesn't really matter if your Black or White, you'll find yourself singing along with the second half that lasts nearly an hour and a half.
Visit Cirque Du Soleil's Website for tickets to tonight's final show before it moves on to Houston.  For those fans who can't get enough, Cirque is bringing "Quidam" here in June to the Chaifetz Arena.