I Love Posters Featuring "Mirror, Mirror", "A Thousand Words", "The Hunger Games", "The Lookout"
I love posters.  Just like the above title suggests.  Some posters are especially terrible.  Some posters are beyond awesome.  Unfortunately, I am quickly running out of space on my walls for all the posters I have now.  Which only means one thing: I need a bigger room for all my cool movie stuff.  Or just let it spread through the entire house. Either way, I don't think any of these posters will grace my wall.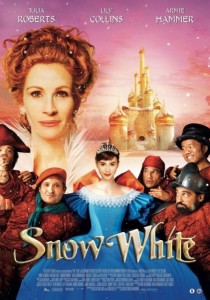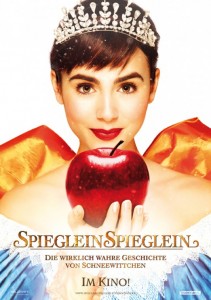 I am really not looking forward to either of the upcoming Snow White inspired films.  I think the trailer for "Snow White and the Huntsman" looks far better.  But I have a hard time believing that anyone could say with a straight face that Kristen Stewart is more beautiful than Charlize Theron.  "Mirror, Mirror" definitely wins in the Snow White beauty contest.  Lily Collins looks beautiful in everything I have seen so far.  The second poster is the Dutch poster for the film.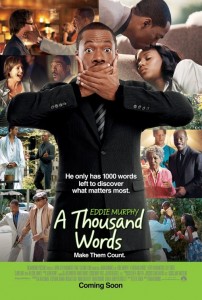 As a general rule I stay away from Eddie Murphy.  I am very happy that he will not be hosting the Oscars this Sunday.  Just not my cup of tea.  After taking a look at the trailer, he has definitely made worse looking films, but that still will not result in me seeing this film.  And the poster doesn't convince me otherwise.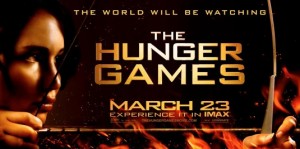 I actually just finished reading the Suzanne Collins' trilogy.  I am very excited about the film.  Not something I will necessarily say about the next two films, but I think this one will be very good.  Add to that the brilliant first trailer that shows next to nothing of the actual games.  Plus the gorgeous Jennifer Lawrence.  I think we have a box office juggernaut on our hands.  I must say though that none of the posters have been too special.  Slightly disappointing.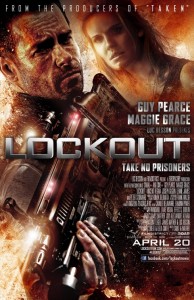 I think it would be impossible to watch this trailer and not think of the John Carpenter classic "Escape from New York".  Do I care?  Not one bit.  I enjoy a stupid action film from time to time.  Which is why I catch all of Jason Statham's films on Redbox.  It's a fun escape.  This looks to be just that.  Plus I like Guy Pearce due to "LA Confidential" and "Memento".