"I Am Number Four" HD Trailer Starring Dianna Agron and Alex Pettyfer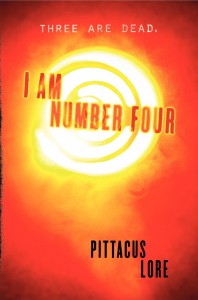 God knows I love me some sci-fi, but I can't really tell what is going on in this trailer. Although, part of me is insanely happy about this. Most trailers of the past few years have spoiled just about everything. (With the occasional exceptions.) It is nice to have kind of a vague sense of where the story is heading, but not enough where we know what every beat is going to be. Now, with that being said, this is only the teaser trailer, so I'm sure we'll be spoiled completely before the film is finally released.
D.J. Caruso doesn't have Shia LeBeouf to prop up his movie this time around, and a February release date might hurt him a bit, but newcomers Alex Pettyfer and Glee's Dianna Agron might boost the box office a bit if the word of mouth is good on the film. Only time will tell.
Synopsis:
An extraordinary young man, John Smith, is a fugitive on the run from ruthless enemies sent to destroy him. Changing his identity, moving from town to town with his guardian Henri, John is always the new kid with no ties to his past. In the small Ohio town he now calls home, John encounters unexpected, life-changing events — his first love, powerful new abilities and a connection to the others who share his incredible destiny.
Starring: Alex Pettyfer, Teresa Palmer, Dianna Agron, Kevin Durand, Timothy Olyphant
Directed by: D.J. Caruso
Produced by: Chris Bender, J.C. Spink, David Valdes
Genres: Science Fiction/Fantasy and Adaptation
Release Date: February 18th, 2011 (wide)
[hdplay id=156 width=595 height=375]