Host of "Last Comic Standing" Greg Giraldo Dead at 44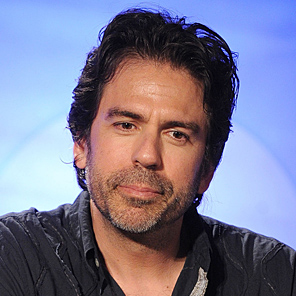 I've been a big fan of Greg Giraldo for a while now. He has some massively funny standup specials on Comedy Central. Although, what really made me respect the guy was his appearances on Tough Crowd With Colin Quinn. To this day I respect him enormously because of him schooling Dennis Leary on Tough Crowd. (Watch a low quality link of it here.) So, it is sad to hear that Giraldo has died of an accidental drug overdose at the age of 44.
While people might know Giraldo for his appearances on Tough Crowd, Howard Stern, a regular Comedy Central Roaster, and a judge on NBC's Last Comic Standing; what they may not know is that Giraldo received his undergrad at Columbia, and graduated from Harvard Law, and then preceded to take a job at the prestigious law firm, Skadden, Arps, Slate, Meagher & Flom. Giraldo spent less than a year as a lawyer before quitting to pursue a career in comedy. A choice that many might have said was insane, but is now obviously a choice that suited Giraldo.
Giraldo was found on September 25th by police at his hotel room, after failing to appear for a performance, overdosed on prescription medication. The overdose is being considered accidental. Giraldo died four days later, with divorced wife and children by his side.
It is sad to see such a great talent pass away. RIP Greg.