'How I Met Your Mother' First Appearance at Comic-Con, Video of Ted's Kids Like You've Never Seen Them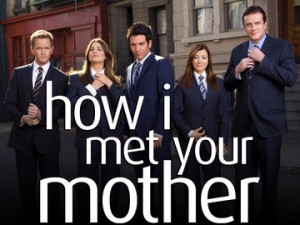 How I Met Your Mother has finally made it to San Diego Comic-Con, to promote show's 9th and final season.
The HIMYM panel took place in the Indigo Ballroom on Saturday afternoon, with appearances by stars: Josh Radnor, Neil Patrick Harris, Jason Segel, Alyson Hannigan and Cobie Smulders – as well as executive producers Carter Bays, Craig Thomas, and Pamela Fryman. It kicked off with a video of Ted telling a story to his kids, as each episode does, but this time we actually get to hear from them. Check it out below:
The big news about the show's final season is that it will take place over the weekend of Ted and the mother's wedding. The creators said that the show will flash back and forward in HIMYM fashion.