"How Do You Know" HD Trailer Starring Paul Rudd, Owen Wilson, Reese Witherspoon, and Jack Nicholson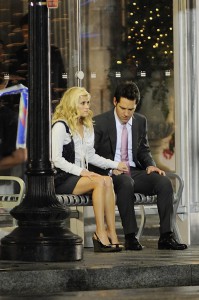 Those who know me know that I would much rather see a film like this than 99% of horror films. The only problem is that romantic comedies have much of the same problems as horror films. They rely to heavily on cheap filmmaking, with an emphasis on formula.  Sometimes it isn't such an awful thing, and we get some great films out of it. How Do You Know looks like a film that might rely pretty heavily on formula, but still be a solid crowd pleaser with good visuals and great acting.
I can't help but be intrigued by this trailer. It might be in part be due to my love for Paul Rudd as an actor, but it just looks fun. Throw in three solid actors (including the great Jack Nicolson), and you have me sold.
Synopsis:
How Do You Know is a comedy from Academy Award-winning writer-director James L. Brooks (As Good As It Gets, Broadcast News, Terms of Endearment), starring Reese Witherspoon, Owen Wilson, Paul Rudd and Jack Nicholson.
Starring: Paul Rudd, Reese Witherspoon, Owen Wilson, Jack Nicholson, Kathryn Hahn
Directed by: James L. Brooks
Produced by: John D. Schofield, James L. Brooks, Paula Weinstein
Genres: Comedy, Drama and Sports
Release Date: December 17th, 2010 (wide)
[hdplay id=133 width=595 height=375]