HD Video From "The Other Guys" St. Louis Premiere, With Will Ferrell and Mark Wahlberg
Check out HD Video from "The Other Guys" Premiere in St. Louis last week!
St. Louis won what was called "The Other Premiere" for Will Ferrell and Mark Wahlberg's latest film, "The Other Guys." Voting took place on Facebook, and St. Louis beat out 19 other cities to bring the stars to our red carpet.
[hdplay id=122 width=595 height=375]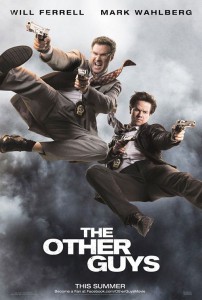 About the film:
Set in New York City, The Other Guys follows Detective Allen Gamble (Will Ferrell), a forensic accountant who's more interested in paperwork than hitting the streets, and Detective Terry Hoitz (Mark Wahlberg), a tough guy who has been stuck with Allen as his partner ever since an unfortunate run-in with Derek Jeter. Allen and Terry idolize the city's top cops, Danson and Highsmith (Dwayne Johnson and Samuel L. Jackson), but when an opportunity arises for the Other Guys to step up, things don't quite go as planned.