HBO renews Sunday Lineup; True Blood, Hung and Entourage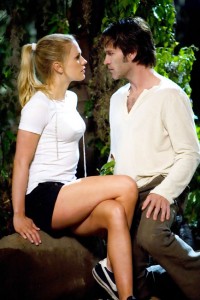 HBO has announced it is renewing its hugely successful lineup of Entourage, True Blood, and Hung. All are expected to return to new seasons next summer. Long running comedy Entourage will be back for it's seventh season, vampire soap-drama will be back for it's third, and newcomer Hung will be back for a sophomoric season.
These renewal's keep HBO's Sunday night lineup strong with two hours of original programming. The ratings for these shows have been excellent with Entourage drawing 3.0 million viewers, True Blood drawing 3.8 million, and Hung with 3.1 million. All of these shows numbers spike dramatically when you factor in reruns, DVR, and OnDemand viewings. HBO has seen a spike of original content in the last few years. "Flight of the Conchords," one of their newer comedy shows, is expected to be renewed for a third season.  "In Treatment" is still up in the air, but the show is critically lauded enough to warrant another season. The original content presented by HBO has gone strongly ever since the success of "The Sopranos". "True Blood" is the highest rated program on HBO since the end of the extremely popular crime drama.
HBO has a lot of other good content on the way with the WWII drama produced by Tom Hanks and Steven Spielberg, "The Pacific". As well as a new drama by Martin Scorsese, "Boardwalk Empire".