Harlem Globetrotters To Visit Scottrade Center Saturday, December 9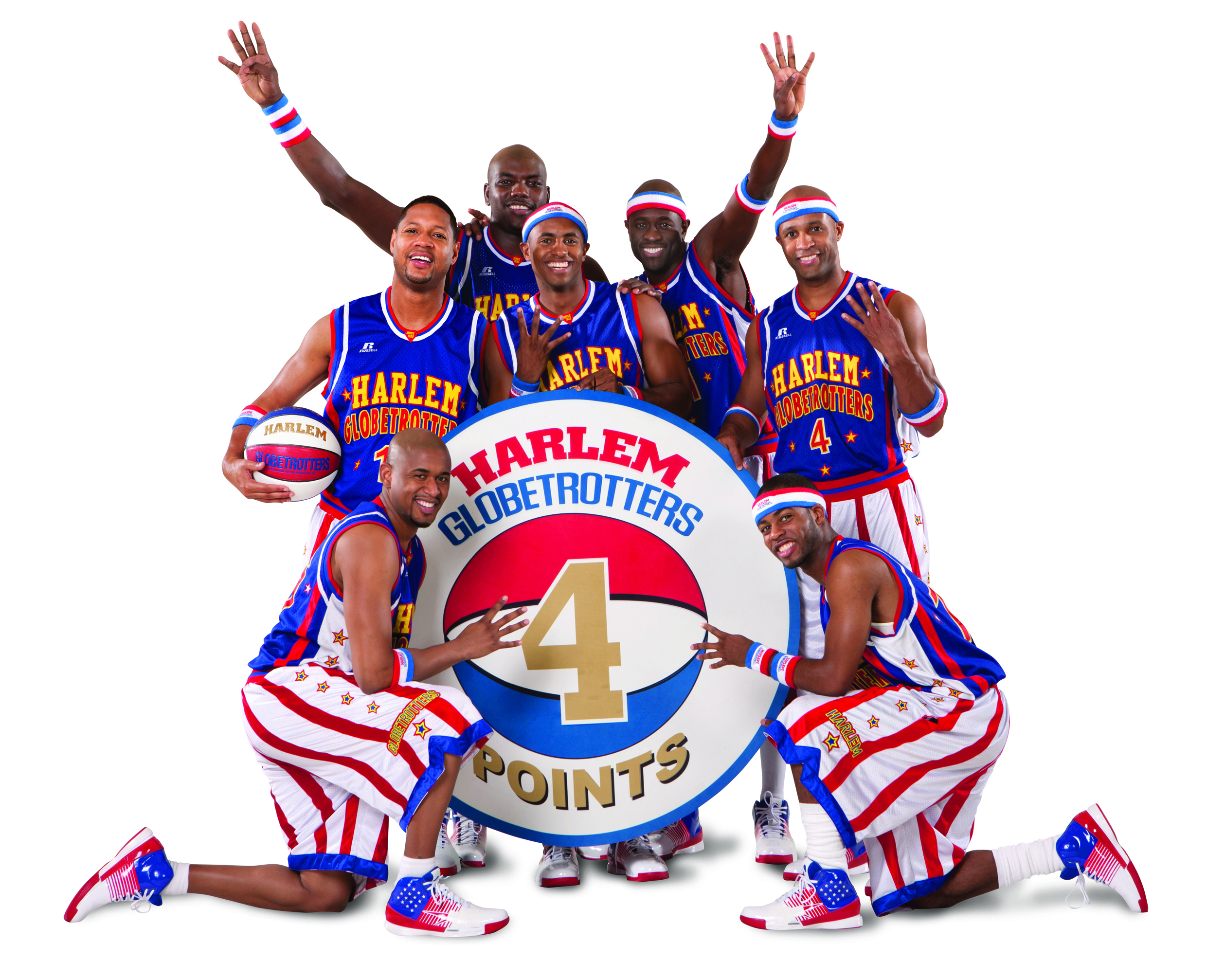 If you enjoy sports and are looking for an event that is fun for the whole family, you may want to be at Scottrade Center on Saturday, December 9. The Harlem Globetrotters will make their return to St. Louis for a pair of shows on Saturday. The group will have a 2 p.m. show and a 7 p.m. show.
The Harlem Globetrotters have achieved an almost mythic status in the world of American sports. Even someone with zero interest in basketball knows their name and recognizes the iconic red, blue and white kit, whether it be on film, in real life, or the old cartoon series!
11-year veteran with the Globetrotters, Chris 'Handles' Franklin, said he knew he wanted to be a Globetrotter as a young boy.
"Ironically, I was six years old and watching Scooby-Doo and the Globetrotters were on the cartoon," Franklin said. "I guess you could say I'm living the dream now."
It takes more than just being a good basketball player to become a Globetrotter as Franklin explained.
"Every situation is different," he said. "We are looking for the best of the best. You have to be a positive person with good character as well. Be the best person you can be."
Along with entertaining basketball, the Globetrotters also work with kids all over the world, teaching life skills and trying to help children better their situations.
They began as the Savoy Big Five, a basketball team founded in 1926 by London-born Abe Saperstein, before settling on their famous moniker a year later. While initially starting out in competitive competitions, the team soon starting adding in extra flair and skill to their play. In the intervening years they've transformed into the greatest exhibition basketball team in the world, their outrageous manoeuvres, athleticism and comedic skits unlike anything else you're likely to witness on a NBA court.
Franklin specializes in ball handling, a technique that is essential for any skilled basketball player. Franklin is considered by many basketball fans to be one of the best dribblers and ball handlers on the planet. But, what is more important to Franklin than ball handling is helping children.
"It's about putting smiles on their faces," he said. "We want to bring people together to have fun and just enjoy the show for the couple hours that we are out there."
Franklin, who lives in Pennsylvania, is a Philadelphia Eagles fan. He recently had the chance to work with Carson Wentz.
"Myself and Carson exchanged jerseys," he said. "He's a very nice, down to earth guy and is doing pretty well for the Eagles right now."
Franklin said the Globetrotters play over 250 games per year. While the Globetrotters entertain, the team is also competitive.
"We relish the competition," he said. "We practice what we preach."
The Globetrotter veteran said fans should expect a fun, interactive experience on December 9 when the Globetrotters take the floor at Scottrade Center.
"You can expect lots of smiles," Franklin said. "You can expect lots of crowd participation and memories that will last a lifetime."
Tickets are still available for the Harlem Globetrotters event at Scottrade Center by going to ticketmaster.com.