'Green Hornet' Casts Jay Chou as Kato
Well the Michael Gondry Green Hornet film has finally cast it's Kato. Jay Chou will star along side Seth Rogen in the remake of the popular 1960s TV series starring Bruce Lee.
From Variety:
---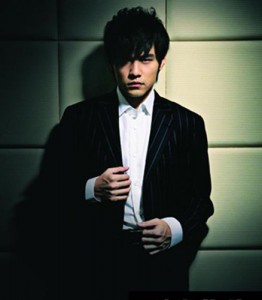 Taiwanese singer-actor Jay Chou has joined the cast of Columbia's "The Green Hornet" opposite Seth Rogen in the role of sidekick Kato.
Chou replaces Hong Kong actor Stephen Chow in the role, originally made famous by Bruce Lee in the 1966-67 TV series.
Col made the announcement Friday. "Hornet," directed by Michel Gondry, is slotted for a summer 2010 release and the project's moving ahead for a fall start date.
"Jay is incredibly unique and charming and fights like a wild dog!" Gondry said.
Chou broke into film in "Initial D" in 2005 in China, starred opposite Chow Yun-Fat and Gong Li in Zhang Yimou's "The Curse of the Golden Flower" and "Kung Fu Dunk" and made his directorial debut and starred in "Secret." He's also in the upcoming Chinese film "Ci Ling" and in Yuen Woo-Ping's "True Legend."
The studio's in early talks with Nicolas Cage to play the gangster villain in "The Green Hornet" and Cameron Diaz is negotiating to play a reporter and love interest (Daily Variety, July 21).
---
I have been following this project for a while, and I am kind of glad Chou will be doing the role of Kato over Stephen Chow. Chou I think looks the part a bit more and lends a bit more of youth to the project. He isn't as well established as Chow which will give more mystery to the role.
I think might still be on the fence about this one. As much as I love Gondry and Rogen they aren't the people who I would have thought to do a remake of the Green Hornet. Although talent is talent, so who knows we might see a really great flick.