GOP State Senator Roy Ashburn Gets DUI After Leaving Gay Bar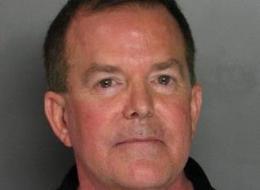 A California State Senator, Roy Ashburn, who is a bit opponent of gay marriage was pulled over for a DUI in a state issued car after leaving a gay strip club. Talk about irony.
Ashburn had an unidentified male passenger in the car with him, and was taken into the station after failing a sobriety test.  The Golden State senator was released later on a $1400 bail.
"I am deeply sorry for my actions and offer no excuse for my poor judgment. I accept complete responsibility for my conduct and am prepared to accept the consequences for what I did. I am also truly sorry for the impact this incident will have on those who support and trust me – my family, my constituents, my friends, and my colleagues in the Senate," Ashburn said in an apology statement.
What do you think about this? Is this hypocritical of him? Should he resign?