Google Introduces Google Buzz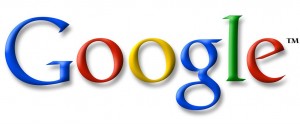 It seems that Google throws its hat into just about any arena dealing with tech. For a while now Facebook has been declaring war on Google, saying that they are the future of search. Apparently Google is not going to take this lying down, as they have now integrated a new social networking feature into their popular email client, Gmail. So, what does Gmail Buzz offer?
It automatically integrates with your existing Gmail account . So, all those people you talking using Google Talk or email a lot? They are already added into your user base. When you tab over to Buzz, you will automatically start seeing their status, photo, and video updates.
Integration with other web applications such as YouTube, Picasa, Flicker, Twitter, etc.
You will be able to rank updates. Think "liking" Facebook statuses, but also being able to "dislike" them. It should be very similar to how the popular social aggregator Digg uses user comments.
Google Buzz will have full mobile integration, most likely to spur the use of their Android phones. Just like everything else Google does, the mobile integration will work with other apps as well. You can see location based Buzz updates.
Like privacy? Well, Google knows you do. Which is why they have added the ability to make your updates private or public on the go. With all the press Facebook has been getting about privacy issues, this issue is paramount.